Legendary cosmetics cost $18 each in Apex Legends and two characters are locked behind currency
Apex Legends is the latest free-to-play battle royale game, coming from the team behind Titanfall. As such, you'll be able to buy cosmetics and loot boxes to show off in-game. It's the law.
Monetisation in Apex Legends seems to be a 'throw everything into the pan' approach, offering one-off purchases, loot boxes (called Apex Packs), a battle pass, and three different types of in-game currency.
"Our approach to monetisation, going back to Titanfall 1, is that we want to be transparent and we want to be fair," design director Mackey McCandlish explained to VG247.
"A lot of games are out there and demonstrate ethical and less ethical ways to monetise. Our approach is to be free-to-play, you can play it as much as you want, you can explore all the power levels of the game without paying anything.
"You can earn 45 Apex Packs just from playing, those each come with three cosmetic items - there's no 'pay for power' - and we guarantee that each pack has a blue or rare quality item. A pack could also have epic, legendary items, or even multiples of those items. We guarantee that you get one legendary item for every 30 packs you open. And it tends to work that you get one more often than not."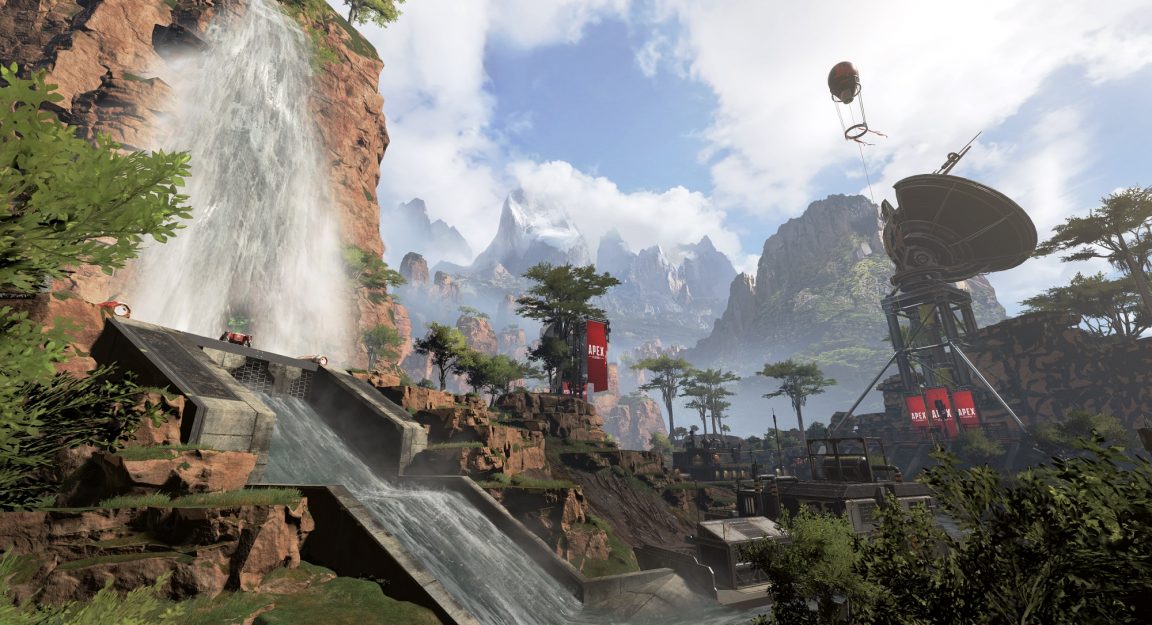 While you can't "pay for power", Apex Legends has a cast of characters each with different abilities. It's like if someone stuffed Overwatch inside PUBG and made it feel as good as Titanfall. These characters each have a Passive ability, a Tactical ability, and an Ultimate ability. Two of these characters are locked and must be earned either through play or by purchasing them. Judging by the prices of the legendary skins, this is potentially expensive if you want to buy them outright. Not only that, but all future characters will be locked in the same manner.
"You can directly buy the legendary cosmetics for $18 each," McCandlish explained. "You don't have to buy it. Anything you can get from an Apex Pack, you can craft with the currency you get from opening Apex Packs, with the exception of one item, Wraith's kunai. You are guaranteed to get it if you open 500 Apex Packs."
If you can only earn 45 Apex Pack through play, that means you have to spend a minimum of over $450 to unlock this particular item.
When it comes to random loot, things appear a little more positive. Respawn plans to publish drop rates on its website, as well as those guarantees of rare or better loot with every Apex Pack. There's also bad luck protection against opening too many packs without finding a legendary cosmetic. On top of that, there's no quality tier between paid and free packs.
Respawn is also aware that EA's reputation as a publisher - especially coming off the back of the Star Wars Battlefront 2 debacle - means more scrutiny will likely be placed on the developer. I asked McCandlish how he feels about releasing a game with loot boxes at a time when they're universally despised as a monetisation method.
"Yes, that is interesting," he said. "It is a byproduct of so many different mechanics mixing together in loot boxes. People go make a triple-A game for $60 and then charge you for loot boxes that are pay for power. You already paid for the game, why do you need to pay for power in this game? You look at something like Overwatch where the loot boxes are just cosmetic and just there to enhance the game experience… I don't see as much criticism on Overwatch. At least Overwatch isn't pay for power. We're free and if you pursue cosmetics through the loot boxes, you actually get a little bit of a discount compared to if you buy one directly. It works out more than $13.50 per legendary instead of $18.
"We're publishing the odds. Our odds are very generous compared to the competition. We've looked for ways to let you enhance your cosmetics that didn't feel like trash loot. You can build this really cool banner card, you can change the dialogue a character says, you can get these legendary executions that show off aspects of your character's personality beyond the skins, guns and characters."
According to McCandlish, all of these monetisation techniques were put in place by Respawn and not EA.
"To EA's credit, this was our choice and they are letting us drive the business side, they're letting us drive being free-to-play," he explained. "Technically, they are the corporation and we are a member of EA. They can do whatever they want. We have a healthy relationship and we've built over making two games with them. All throughout Titanfall 1 - especially then - we're in a lawsuit, we're trying totally different games before we got to that one. There are some stories about how that game was made - Geoff Keighley did a piece, too. We did a lot of different things. That's our approach and they supported us the whole time. As long as we're successful and they're successful, let's keep doing it this way."