APB renamed APB: Reloaded, goes free-to-play from GamersFirst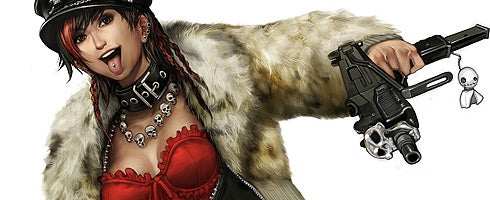 GamersFirst has announced Reloaded Productions, Inc., a wholly owned subsidiary of Gamersfirst, has acquired all the IP rights for APB: All Points Bulletin.
It has renamed the game APB: Reloaded.
According to the firm, in September 2010, the joint administrators, Ken Pattullo and Paul Dounis, from business and restructuring specialist Begbies Traynor, said efforts to rescue Realtime Worlds had been unsuccessful but renewed efforts were made to conclude a sale of the IP.
"We are obviously very happy to have concluded the sale but at the same time very much regret the loss of jobs as a result of the closure of Realtime Worlds," said Paul Dounis of Begbies Traynor. "As a consequence of the IPR asset sale all outstanding wages and holiday pay claims will be met in full. GamersFirst is a pioneer in the free-to-play space, thus APB will be re-launched as a free-to-play model game rather than the previous retail model. People who previously bought the game can now look forward to playing it again once it's back online."
APB: Reloaded will become free-to-play, and with development now being handled by US based Reloaded Productions, with a new chapter to be launched during the first half of 2011.
"APB was a game that had several exceptional features and some brilliant ideas, even though it was plagued by some initial balance and monetization issues," says Bjorn Book-Larsson, CTO and COO of GamersFirst, and responsible for GamersFirst's studio and game development efforts.
"We want to take all the unique features of this title, such as its unparalleled character, weapon and car customization systems, and convert the game to a true free-to-play game. We are deep into the planning and early execution stages for this next chapter of APB and we will share more details in the near future. In order to put 'Gamers First' we will also actively engage the community in many aspects of all the planned changes."
IGN reported earlier today the acquisition had taken place, after rumors over GamerFirst being interested in the title surfaced last month.