Anthem gets new update, Cataclysm to debut soon on new test server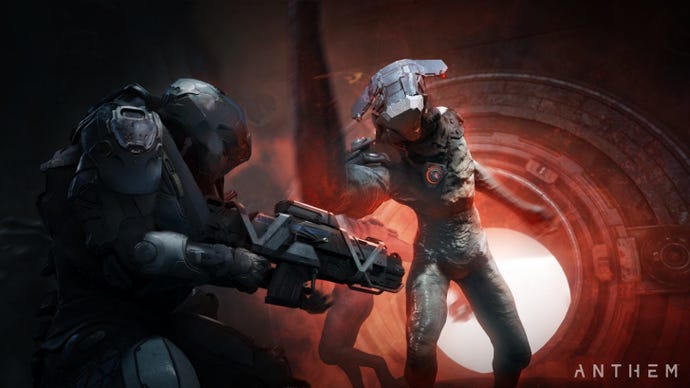 BioWare is once again ready to talk Anthem, following weeks of silence.
more
Anthem has received a new update. Patch 1.2.0 is the game's first in weeks, and it mostly brings fixes and some light new features to the game. The patch's real purpose, however, is getting Anthem ready for what's yet to come.
Namely: the Cataclysm, Anthem's endgame activity initially set to launch this month. In a new blog post, BioWare revealed that it's hosting a livestream later today at 1pm PT, 4pm ET, 9pm BST to talk about the new activity in greater detail.
With that also comes the news of a Public Test Server for the game on PC. The first order of business of the PTS is to test the Cataclysm. Details about the PTS itself will also be discussed during the stream.
The stream will be available on the official Anthem Twitch and Mixer channels.
As for 1.2.0, the patch makes it possible to fast travel to the various Striders in the game's open world when in freeplay. The map now also shows areas where enemies that drop loot will appear, and collectables will be easier to find thanks to an updated compass.
New content is limited to three Emerald Abyss Legendary Missions, but 1.2.0 brings many welcome additions such as the new loading screens that display lore, a new UI for communicating with other players without voice, and the ability to bind Alt on PC.
Read the full change log at Anthem's official site. The download is roughly 5GB.