Angry Birds coming to XBL, PSN and Wii "for starters", no sequel planned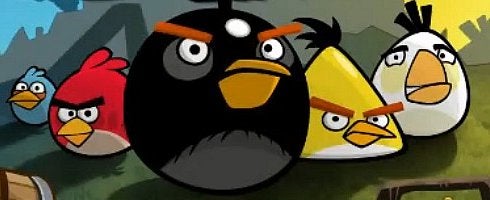 During yesterday's Social Gaming Summit and today's Virtual Goods Summit Rovio CEO Peter Vesterbacka has touched on the firm's plans for the console and handheld versions of its game, Angry Birds.
What Revo has planned was revealed through various tweets, the biggest one revealing the multiplayer will be sort of like an "old school Worms" game. Details have yet to be finalized, but the multiplayer is a "priority" despite not knowing yet the best way for "players to experience it" yet.
Vesterbacka also said there no immediate plans for an Angry Birds 2, but a future "surprise" version of the game may tell the story from the pig's view point.
Future product releases with have the Mighty Eagle, and instead of selling "100 crappy farm animals" (dig at Farmville). A Facebook game is planned and it will take place in the same world as Angry Birds.
Rovio also talked a bit about building the franchise, and threw out there that Angry Bird plush toys are up for sale on the official website.
So far the game has moved 5 million copies just for Android, and back in August, it was announced the game would be released on PS3, PSP, and DS. During the conference, the developers changed this around a bit, instead saying it will land on PSN, Wii, and XBL "for starters".
Get the full skinny on Rovio's tweeted comments via Pocket Gamer.