Analyst: Initial Move sales "OK...not spectacular"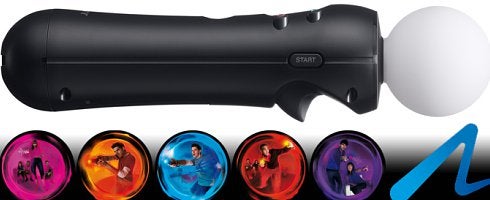 The scale of initial consumer uptake of PlayStation Move will be clearer at the end of the month with Sony promising to reveal more detail during a scheduled earnings report.
Venturebeat reports Sony Computer Entertainment America marketing head Peter Dille hasn't disclosed figures. Dille claims Sony is flying in replenishment shipments as "many retailers" have sold out of the motion control unit.
Arcadia Research analyst John Taylor stated the unit has not sold out in most locations, but didn't dispute Dille's call. Taylor's analysis indicates "several hundred thousand" units have been bought so far.
"It's OK on sales," he said. "But not spectacular."
Sony claims it's sold over one million PlayStation Move units to North American retailers to date. The real sales race begins in November, as the holiday season and the Xbox 360 Kinect controller - which Microsoft has pitched to a more casual market - go on sale.