3DRealms closes, Take-Two keeps hold of Nukem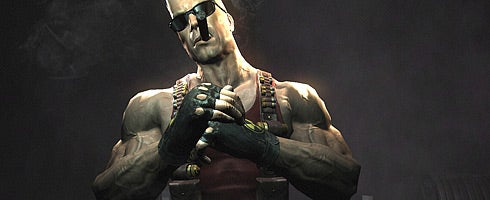 3DRealms has closed, according to numerous reports, thanks to a lack of funding.
"It's not a marketing thing," said company webmaster webmaster Joe Siegler.
"It's true. I have nothing further to say at this time."
Take-Two issued a statement overnight, saying it's retained the rights to Duke Nukem Forever.
"We can confirm that our relationship with 3D Realms for Duke Nukem Forever was a publishing arrangement, which did not include ongoing funds for development of the title," said comms VP Alan Lewis.
"In addition, Take-Two continues to retain the publishing rights to Duke Nukem Forever."
Apogee Software and Deep Silver have confirmed that the closure has not affected Frontline Games' upcoming handheld Duke Nukem Trilogy.
"Deep Silver and Apogee Software are not affected by the situation at 3D Realms," said a rep.
"Development on the Duke Nukem Trilogy is continuing as planned."
No senior 3DRealms staffers have yet to make a statement.
It really was "forever," then. Shacknews has the fullest report on this.