343 Industries hiring level designer and artist to "help breathe a fresh vision into a new Halo experience"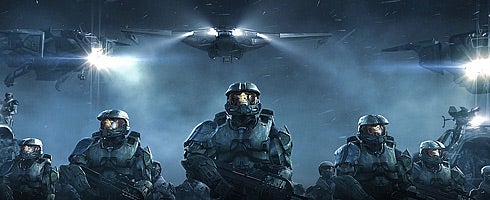 Microsoft's put out a call for a Senior Technical Artist to "help breathe a fresh vision into a new Halo experience".
That was last night. Today, according to a tweet from lead designer Scott Warner, the firm is also looking to hire level and mission designers.
Here's the tweet in full:
One more game job related post: I need level/mission designers. I want to personally reverse this layoff trend and HIRE PEOPLE. Contact me
He also tweeted that when the Pandemic layoffs hit "exactly one year ago", it allowed the firm to "pick up close to 20 very talented developers". That's good to hear.
Last night we told you about MS's official hiring site listing a November 12 call for a senior tech artist.
Not much else is revealed, but here is the description in case you are thinking of applying:
We are looking for a highly-qualified candidate for the position of Senior Technical Artist. The Senior Technical Artist will play a significant role in establishing and maintaining the production pipelines. The ideal candidate will be able to work collaboratively with Art and Development teams to help bring our story alive and push the medium forward.
Now that Bungie's moved on to Activision, it's all up to 343 to keep your Halo juices flowing. Hopefully soon we;ll find out exactly what those juices entail.
Until then, best keep yourselves occupied with Halo: Reach.
Thanks, Mike.