Zattikka announces acquisition of Monty Python license for social and casual gaming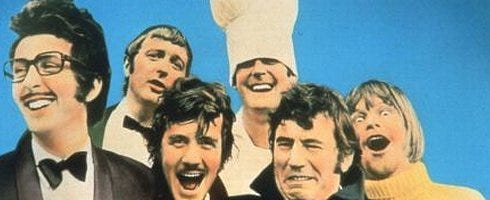 Zattikka has announced its acquisition of the Monty Python license for social and browser-based games already in the works.
The upcoming Monty Python game will be available first on Facebook, but there will also be a web presence "in order to maximize its reach". Zattikka said it will be a "homage to all the characters, settings, sketches and comedic approach" which has made Monty Python a "worldwide phenomenon".
"Monty Python is one of the most iconic comedy licenses around, but there has been no new material for over 20 years," said the firm's CEO Tim Chaney. "By acquiring these rights we will be transporting Monty Python into the 21st Century, with a totally new experience for their unique comedy that will delight old and new fans alike.
"Forget Web 2.0, this is Python two point one and three quarters."
The Pythons themselves have been involved in the process, particularly Terry Gilliam, and the fellas have been "looking over" the shoulders of the developers which "has inspired the entire team to create a game that will live up to the standards set by the Pythons themselves and delivers a fantastic experience for the fans".
Zattikka will be announcing further details of the upcoming Monty Python game at a press event in early December. Previous titles from the firm include: Finger Frenzy, Phantom Mansion – Red, and Mr. Bean: Out of Control for iPhone and iPad.
We have no idea what this game is going to entail, and we're a bit speechless at the moment.