Yoshi's Woolly World amiibo now available for pre-order in the UK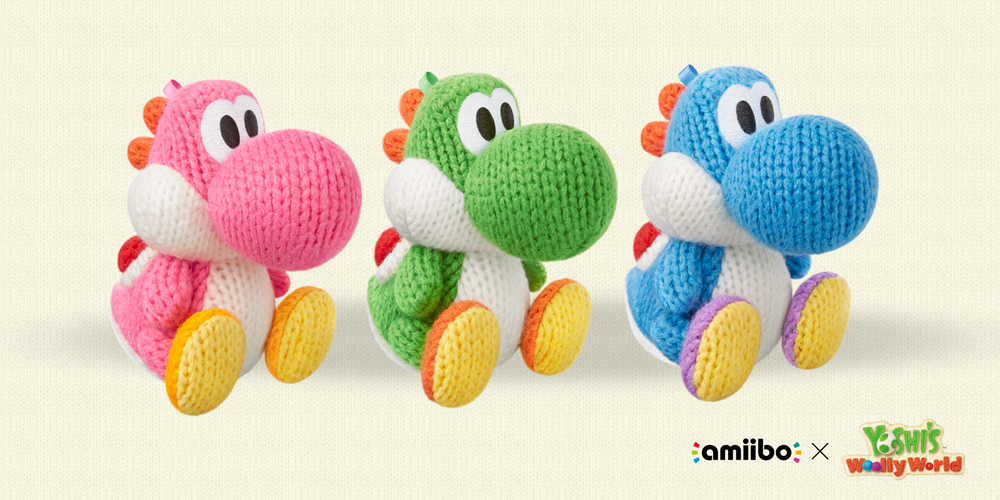 The rather adorable yarn-inspired Yoshi amiibo for Yoshi's Woolly World is now available for pre-order at various UK retailers and through the Nintendo UK store.
This doesn't seem to be the case yet in North America, as GameStop, Best Buy and Amazon have yet to list a pre-order option for the amiibo, nor is there a listing. Unless our search prowess is still off on vacation someplace.
The fabric amiibo comes in light blue, green or pink and will run you anywhere from £16.85 to £19.99 each depending upon the retailer.
ShopTo has the amiibo listed for £16.85 each, or you can buy the green Yoshi amiibo in a pack which includes the game for £44.86.
GAME is selling each color for £19.99 and the same bundle mentioned above will run you £49.99. The store also has a pack containing all color options for £49.99 and a bundle with all three plus the game for £79.99 - which is the best deal for collectors.
The Nintendo UK online store is now accepting pre-orders as well, and various offers are posted. (thanks, Nintendo Life)
Yoshi's Woolly World and its cute amiibo will be released in Europe on June 26 for Wii U with a northern autumn release pegged for North America.
Thanks, Eurogamer.