Amiibo Cards, woolly Amiibo, new Animal Crossing and more from today's Nintendo Direct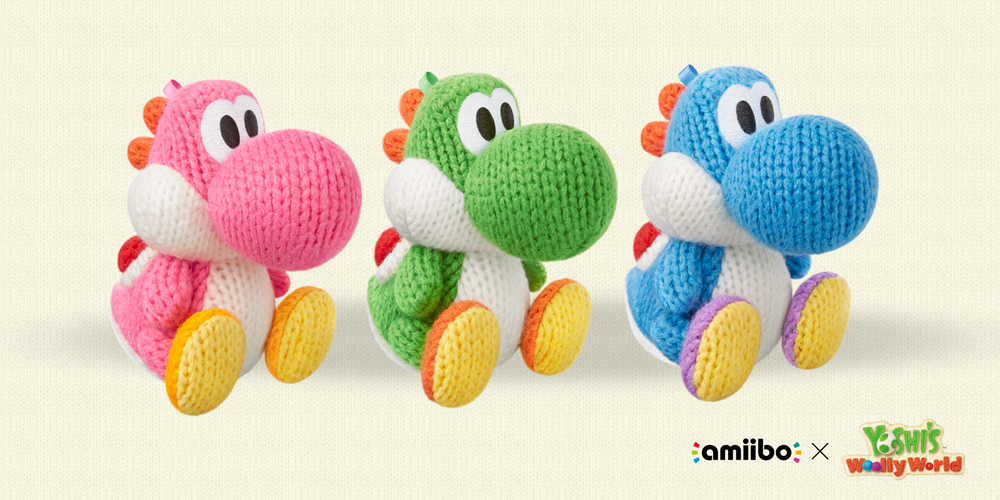 Today's Nintendo Direct was full of great news for 3DS and Wii U fans.
In addition to the Super Smash Bros. DLC and Amiibo news already posted, Nintendo revealed a great many interesting things in today's Nintendo Direct presentation.
For horror fans, some very welcome news to start with. Fatal Frame: Oracle of the Sodden Raven is coming to both Europe and North America later this year. This Wii U exclusive was previously known by translated Japanese title Fatal Frame: The Raven Haired Shrine Maiden.
Also on Wii U, Mario Maker is coming in September, Nintendo said. A more specific release date was not provided.
Nintendo announced a new entry in the Animal Crossing series, too - but not for Wii U. Animal Crossing: Happy Home Designer is a 3DS exclusive focused on home design. It's due in northern autumn, and will be supported by Amiibo Cards, which you can scan to gain new house design requests.
As stated in February, Nintendo will release an NFC reader peripheral for those with non-NFC enabled 3DS models.
We finally got a few more details of Shin Megami Tensei x Fire Emblem, too. The Wii U RPG will launch in Japan in winter, but other release dates have not been confirmed. It posits a world of fantasy existing alongside every day life. Check out the trailer below.
Nintendo nominated a northern autumn release window for Yoshi's Woolly World, a new entry in the series in which players use Yoshi's signature platforming moves in addition to wooly world abilities to navigate the environment. It's supposed to be quite difficult, so you can choose Mellow Mode for an easier time of it or even Winged Mode which allows you to fly. You can switch between modes whenever you like, so you need never get stuck.
This looked great, but it was news of accompanying Amiibo that excited people; the new ones are made of yarn, so you can hug and squeeze their little bodies. There will be green, pink, and light blue versions. If you tap the Amiibo on your Game Pad while playing, a second Yoshi appears, whom you can use to defeat enemies.
Also, Mario Kart 8 is getting a new 200CC mode in a future update. That's significantly more powerful vehicles than the series has previously allowed, so expect much higher speeds. The delayed DLC Pack 2, which adds Animal Crossing content, is coming on April 23 for $8.
We got a new trailer for the next Fire Emblem game for the 3DS, which is coming in 2016 and is called Fire Emblem If in Japan.
Attack on Titan: Humanity in Chains was finally confirmed for western launch, too. It will be available via the 3DS eShop, with local and online cooperative play for up to four players, and support for the Circle Pad Pro or New 3DS c-stick. Here's a trailer:
We also got a new trailer for Splatoon, showing off new maps. Nintendo also revealed Inkling Girl, Inkling Boy and Inkling Squid amiibo will launch simultaneously with Splatoon on May 29.
And another for Xenoblade Chronicles 3D:
Finally, DS and N64 games are coming to the Wii U's virtual console at last. Yoshi's Island DS and Super Mario 64 are both available now for $10.
Yoshi Touch & Go and WarioWare Touched will release on April 9; Donkey Kong 64 is coming April 16; expect Mario Kart DS on April 23; and enjoy Paper Mario on April 30. All of these games will be $10, but in the future, Nintendo said prices will range from $7 to $10 for DS titles and $10 to $12 for N64 games. There will be some discounts for those who bought these games for the Wii's Virtual Console.