WoW Classic to release in August, closed beta begins May 15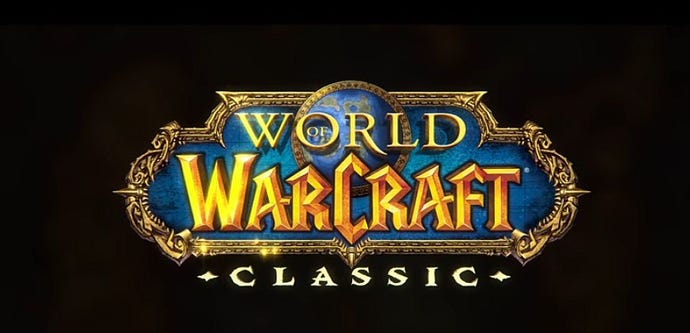 WoW Classic has a release date, and an invite-only closed beta test will kick off tomorrow, May 15.
Blizzard has provided a release date for WoW Classic, and current World of Warcraft subscribers can opt-in to an invite-only closed beta test, scheduled to start tomorrow.
Starting August 27, you can jump into WoW Classic, a "re-creation" of the original MMORPG. Relive classic moments such as when Onyxia "spread terror from her lair," in Duskwallow Marsh, when Leeroy Jenkins did his thing, and more.
Announced at BlizzCon 2018, Blizzard has rebuilt the original WoW as it was at the time of the 2006 update Drums of War.
WoW Classic is included for all subscribers at no cost, and those with an active sub can opt-in to the invite-only closed beta, scheduled for May 15.
More players will be able to participate in a series of stress tests scheduled throughout the summer.
It's also World of Warcraft's 15th Anniversary, and Blizzard is releasing a collector's edition to celebrate. It will also host in-game events, such as the 25-player raid pitting you against bosses from throughout the game's history.
Beat the raid and you will earn the Obsidian Worldbreaker mount, which resembles the Dragon Aspect Deathwing the Destroyer.
The World of Warcraft 15th Anniversary Collector's Edition is available for pre-order. It releases October 8 and includes the following:
30 days of game time for World of Warcraft
10-inch tall Statue of Ragnaros the Firelord
A pin depicting the head of Onyxia, Broodmother of the Black Dragonflight
A mousepad adorned with a map of Azeroth
A set of fine art prints that illustrate Azeroth's storied past
A pair of mounts: the Alabaster Stormtalon, and the Alabaster Thunderwing
It will run you £89.99/$99.99 or your regional equivalent.