World of Warcraft Classic is adding more realms and removing the 'three characters per account' restriction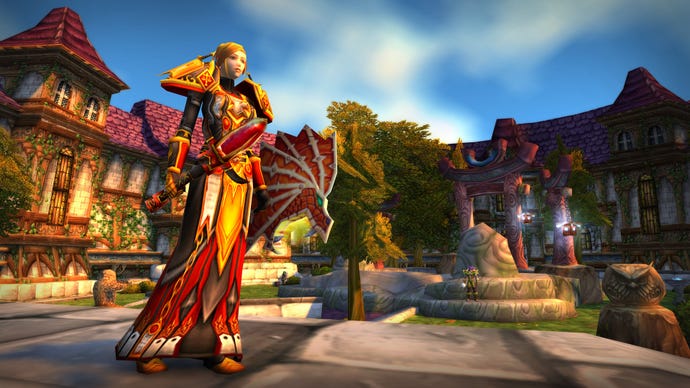 Eager World of Warcraft Classic players will be able to register more characters for more realms from tomorrow.
In a post on Blizzard's forums, the game's community manager Kaivax has announced that the limitation on player's accounts, which only let them create a total of three characters for WoW, is being removed. Instead, players will be able to create up to 10 characters per realm, for a potential total of 50. This means you can try out all different classes across both normal and PVP realms.
At the same time, five new realms will open up in English language regions. There's one new 'normal' realm - Nethergrade Keep - while the rest are PVP. Flamelash, Gandling, Mograine, and Razorgore will all open up tomorrow. Check the post for the time in your region - the site updates it depending on where you are. World of Warcraft Classic itself goes live on August 27, at 3pm PT / 6pm ET / 11pm BST.
Blizzard is still asking that players check out realms that aren't as crowded, as significant crowds are expected. It's worth doing so if you actually want to be able to play the game at launch.
For more on World of Warcraft Classic, you can check out our interview with lead software engineer Ryan Birmingham and senior software engineer Omar Gonzales.