Windows Phone 7 to launch on October 21 in Europe, EA announces support with The Sims and more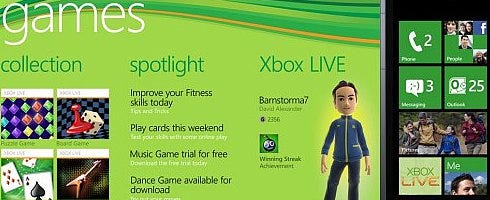 Microsoft's announced it will launch Windows Phone 7 on October 21 in Europe and on November 8 in the US.
The company announced its plans at press conferences in New York and London today, where the OS will have built-in Xbox Live support as previously announced at the Mobile World Congress in Barcelona.
EA has also thrown its weight behind the platform, confirming it will release WM7 versions of The Sims, Need for Speed: Undercover and Tetris.
Microsoft's line-up was previously detailed and shown at gamescom, with versions of Crackdown 2, Halo Waypoint and more, as well as third-party titles like Splinter Cell: Conviction, Puzzle Quest 2 and more.
There's coverage of the events over at Engadget.