Euro PSN update, April 30 - Killzone 2, racing packs, LBP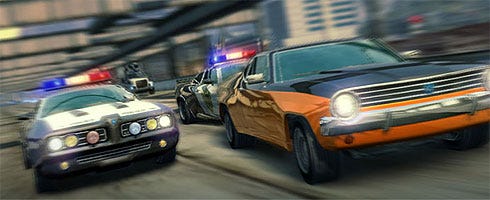 The content list for the European PSN Store is not very thick this week, but it packs a wallop in the way of ad-on content.
Killzone 2: Steel and Titanium map pack, Need for Speed Undercover, Burnout Paradise: Cops and Robbers, LittleBigPlanet Egyptian Mythology minipack, the list goes on.
You can see the full thing after the break, courtesy of Joystiq.

Playable Content
Brain Challenge bundle (PS3 + PSP version; £9.99)
Add-on Content
Killzone 2 Steel And Titanium map pack (£4.79)
Burnout Paradise Cops and Robbers pack (£7.99)
LittleBigPlanet Egyptian Mythology minipack (£2.39)
Need For Speed Undercover Challenge Series pack (free)
Need For Speed Undercover Boss Car Bundle (£3.99)
Sonic Unleashed Spagonia Adventure pack (£3.99)
Rock Band DLC (continued)
Guitar Hero World Tour DLC (continued)
Rock Band DLC
Jane's Addiction's Nothing's Shocking (£8.99)
"Up the Beach" (£0.99)
"Ocean Size" (£0.99)
"Had a Dad" (£0.99)
"Ted, Just Admit It ..." (£0.99)
"Standing in the Shower ... Thinking" (£0.99)
"Summertime Rolls" (£0.99)
"Idiots Rule" (£0.99)
"Jane Says" (£0.99)
"Thank You Boys" (£0.99)
"Pig's in Zen" (£0.99)
Guitar Hero World Tour DLC
Nirvana track pack 2 (£4.39)
"Sappy" (£1.59)
"Very Ape" (£1.59)
"Stay Away" (£1.59)
Wallpapers
PSP Content
Prince of Persia: Revelations full game (£15.99)
Driver 76 full game (£15.99)
Skate Park City full game (£9.99)