Wii HD is coming this year, says Pachter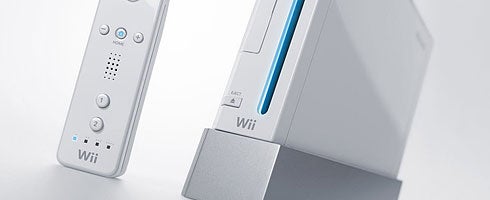 Michael Pachter's predicted for the millionth time that Wii HD will be coming this year, as is a motion sensor-based DS.
The Wedbush Morgan analyst made his remarks after a recent interview from Nintendo president Satoru Iwata, in which the exec said the firm's next handheld would likely have motion control.
"It's unlike Nintendo to go this long without a gameplay innovation, and my guess is that they have something planned for launch within the next 12–18 months," said Pachter.
"A motion-sensing DS is quite logical, given the success of the iPod Touch as a gaming device. I presume that they will give us something with the memory and controls of a DS and the fun motion-sensing chip included in the iPod Touch, and assume it is for launch in the fall."
And what would be the biggest surprise of this year, Michael?
"I think the biggest surprise will be the introduction of the Wii HD."
Since last June, Pachter's predicted Wii HD is coming on many occasions.
But Nintendo of America president Reggie Fils-Aime has catagorically denied there will be a Wii HD anytime soon.
He even said last week after Netflix was confirmed for the system that HD content is "no loss."
Thanks, Industry Gamers.