Watch the Xbox + Bethesda E3 showcase here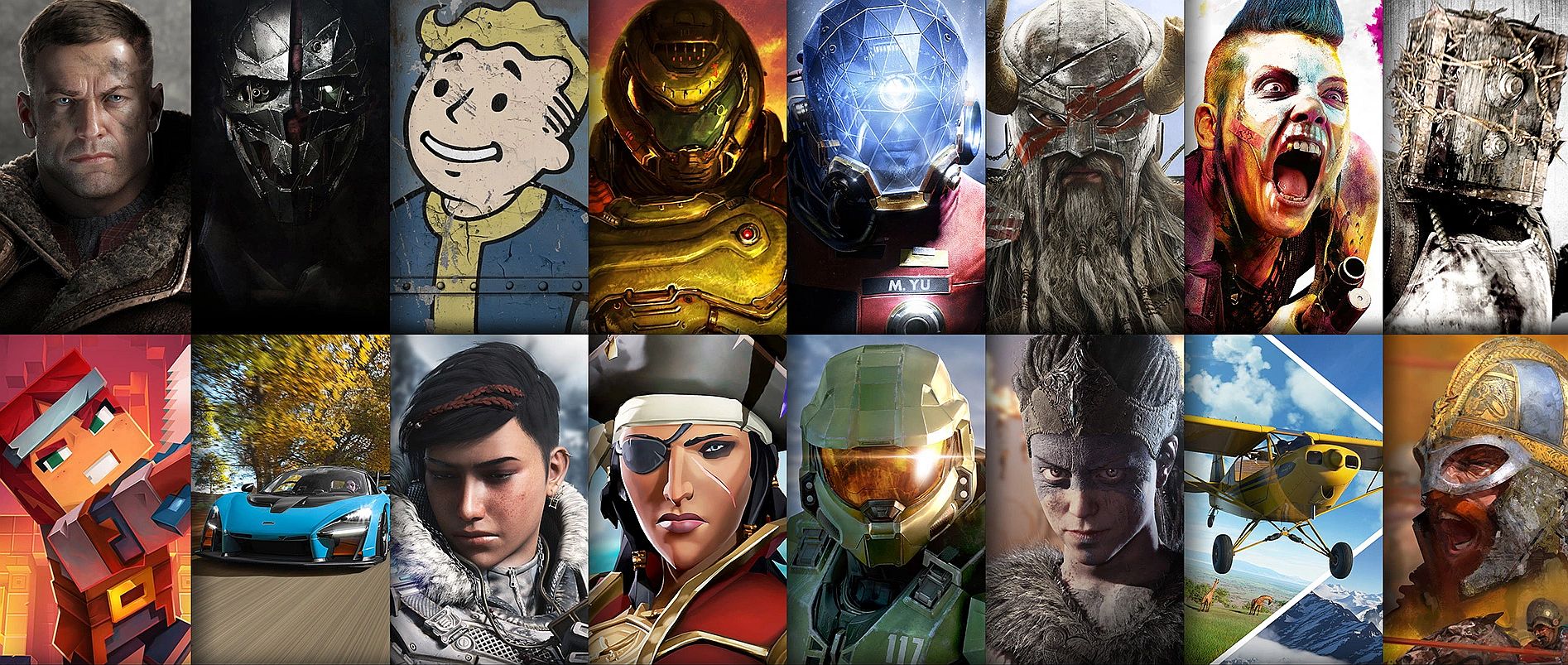 Microsoft and Bethesda are holding a joint E3 showcase today, and you can watch it here with us.
The upcoming Xbox and Bethesda games showcase will kick off at 10am PT, 1pm ET, 6pm UK. The show will last 90 minutes.
In terms of what to expect, we know that Microsoft Games Studios has some big games in the works.
There's Hellblade 2, Halo: Infinite, Age of Empires 4, a new Forza, a new Fable, Perfect Dark, and then there's Obsidian which is working on Avowed and Grounded. It is also said to be working on a sequel to The Outer Worlds. You also have Rare, which will likely announce more content for Sea of Thieves, but it is also working on Everwild so that might make an appearance. We may even get a release date for Double Fine's Psychonauts 2 today. You never know.
There are plenty of developers working on something, so we may hear something from any of the following studios: World's Edge, The Coalition, inXile Entertainment, Mojang, Rare, Undead Labs, id Software, MachineGames, and more.
We expect to hear more on which games are coming to Game Pass, there will likely be some indie gems shown, and we may hear more about how the company plans to integrate cloud gaming directly into the Xbox app on PC and into the console experience. Is it possible the company will also announce a new acquisition? You never know.
As far as Bethesda is concerned, the company tends to hold its cards close to its chest, so honestly, anything could be announced.
That said, we will definitely get a look at Starfield, which has been a long time coming. According to a report from the Washington Post, which seems to have gone live a bit early, the game is coming exclusively to Xbox and PC on November 11, 2022.
The game was first announced during Bethesda's E3 2018 showcase, and work started on it when the team at Bethesda Game Studios wrapped up work on Fallout 4.
The science-fiction game was show off for the first time at the 2018 show via a short cinematic trailer. But details on it were slim to none. During the Bethesda E3 2018 show, The Elder Scrolls 6 was also teased, yet, since it is such a long way off, we really don't expect to hear anything about it.
Fallout 76 and The Elder Scrolls Online are still going strong, so it's possible upcoming content for the games could be announced.
We'll all just have to tune in to find out. You will be able to watch the showcase via Twitch and Youtube. We have embedded the Twitch stream below.