Warhammer 40K: Dawn of War 2 gives GFWL the flick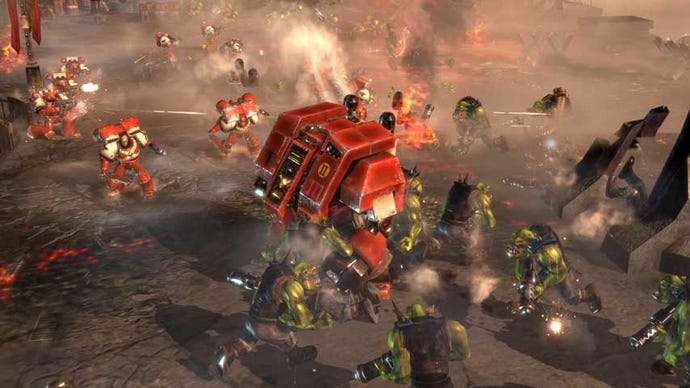 Warhammer 40,000: Dawn of War 2 has been updated to remove Games for Windows Live, Microsoft's much-criticised DRM suite.
Warhammer 40K: Dawn of War 2 now seems to be using Steamworks for DRM, although the Steam Community post announcing the update doesn't make this explicit.
The patch makes another couple of changes worth highlighting if the removal of GFWL has tempted you back into the Emperor's service. You can no longer pause in multiplayer, Referee Mode has ben axed, and, uh -
There's no more LAN support. Yeah. Bit of a blow, that.
Elsewhere, the Dawn of War 2 and Chaos Rising leaderboards and achievements have been separated after their migration to the Relic servers, which now manage multiplayer networking, too. I wonder why Sega didn't opt for full Steamworks integration?
Dawn of War 2 will set you back $20 on Steam, by the way.