US PS Movie Store update, Sept. 24 - Crank 2, Adventureland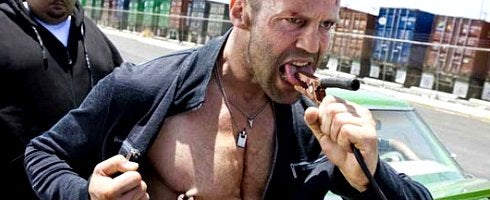 Like Seth Rogen, Jason Statham makes a movie every week, and this week, Crank 2: High Voltage has been added to the US PS Movie Store.
Other HD offerings include: Ghost of Girlfriends Past, Observe and Report, Rob Zombie Presents The Haunted World of El Superbeasto, Scooby-Doo: The Mystery Begins, Fighting, Fighting (Unrated), Sunshine Cleaning, Adventureland, Boot Camp, and the 100th addition to the Bring It On movie franchise, Fight to the Finish.
There are loads of HDTV offerings featuring the American version of The Office, Heroes, Bones, House, Warehouse 13, and many others.
Just think UK, you'll be getting this stuff soon.
The full this is listed over on the US PS Blog.