US PS movie store update, Oct. 29 - Horror galore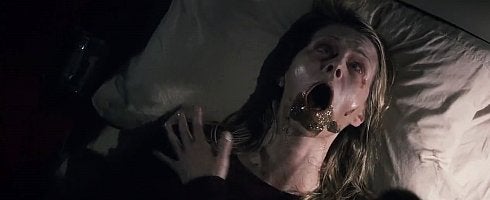 This week on the US PS video store, you have quite a few HD horror flicks to choose from, with the exception of an Eddie Murphy flick. However, that may be horror to some, so to each his own.
The one that looks the most cringe inducing, to us at least, is The Thaw with Val Kilmer. Hollywood just can't get enough of scary things coming out of the Arctic, and this time a Woolly Mammoth has thawed thanks to Global Warming and releases these slug things that lay eggs under your skin - thus resulting in worldwide chaos. Gross.
Non-HD offerings are full of horror flicks as well, including Children of the Corn. Outlander! Outlander! We have your woman! She still lives Outlander! *shiver*
Here's the full list of both HD and non-HD offerings.
HD Movies
Imagine That
Wrong Turn 3: Left for Dead
The Thaw
The Children
Seventh Moon
Offspring
Hannibal Rising
Non-HD Movies
Children of the Corn
Hannibal Rising
The Taking of Pelham 1 2 3 Featurette: Making of Pelham
Wrong Turn 3: Left for Dead
Year One (Rated)
The list of TV offerings can be found over on the US PS Blog.