US NFS: Hot Pursuit ad campaign features Entourage duo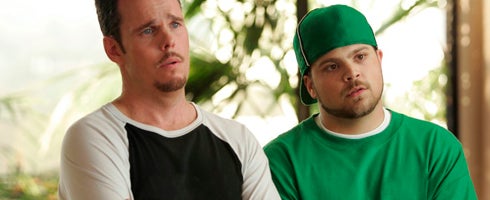 Johnny Drama finally has some work. As a valet. Ari really is shit, isn't he?
EA's announced details of its upcoming ad campaign in the US for Need for Speed: Hot Pursuit, which will feature Kevin Dillon and Jerry Ferrara.
The two star as Johnny Drama and Turtle in the TV show Entourage.
In the ad campaign, the two play two valets who are "frenemies" in Hot Pursuit, with Dillon being a cop and Ferrara a racer.
EA's made the first couple of commercials available to watch. Get them below. The last ad will air beginning this Thursday, November 4.
Need for Speed: Hot Pursuit launches on November 16 in the US and November 19 in the UK for PS3, 360, Wii and PC.