Need for Speed: Hot Pursuit Remastered officially announced, coming November 6 with cross-play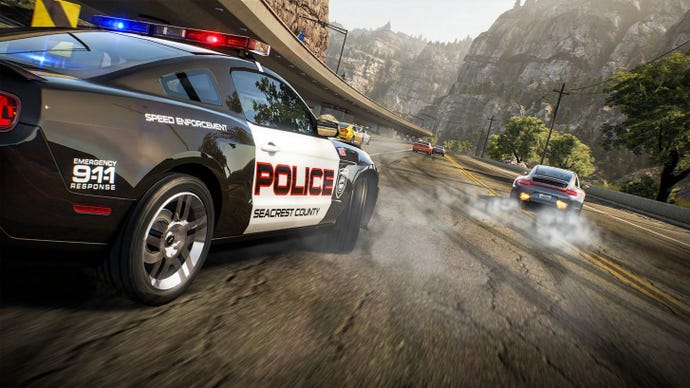 EA has officially announced Need for Speed: Hot Pursuit Remastered.
Update: As expected, EA's Need for Speed teaser was indeed leading up to the official reveal of Need for Speed: Hot Pursuit Remastered, which is coming to PC, PS4 and Xbox One on November 6, and to Switch on November 13.
All of the details in the leak from this morning have been confirmed in EA's official release, though there are a couple of additions worth mentioning. Cross-platform multiplayer is indeed supported on all platforms, and EA confirmed the return of in-game social network Autolog, essentially a way to log your best times and compare them against those of friends and the general player base, as well as challenge others to head-to-head races.
Outside of the visual upgrade, the remaster also includes some quality of life updates - though EA didn't specify what those are. The enhanced visual package includes support for up to 4K at 60fps, together with higher-res models, longer draw distances, sharper reflections and shadows, and more objects on screen.
Catch the reveal trailer below:
You can find the original story below.
Original tory: Need for Speed: Hot Pursuit Remastered is real, and it's coming sooner than you might think. Twitter user @Renka_schedule shared a big info dump, seemingly originating from a Japanese listing of the game.
According to the Tweet, the remaster is coming November 6. The game is likely going to be available on all platforms, but the Tweet only has covers for the PS4 and Switch versions. As with the majority of remasters, this one also includes all previously released add-ons.
What's more, the updated game comes with new content - about six hours' worth, comprised of over 30 challenges, new cosmetic unlocks, new achievements and more. The biggest new addition is, without question, cross-platform multiplayer. EA has been bringing cross-play to more of its games, with the recently released Star Wars: Squadrons being a prime example, not to mention the feature is also coming to Apex Legends tomorrow.
Alongside all of the new information, there were a few new screenshots which show a... modest graphical upgrade. Have a gander below: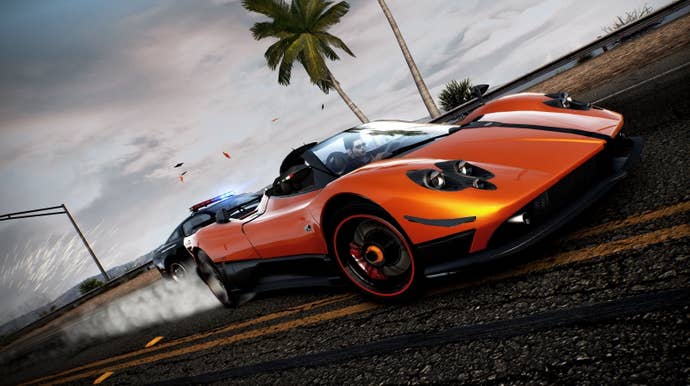 It has been no secret at this point that EA is ramping up to unveil a remaster of Criterion's 2010 Need for Speed: Hot Pursuit. After a June report initially revealed the existence of the remaster, it has become increasingly harder to hide since.
As is often the case with remasters, retailer listings popped up for Need for Speed: Hot Pursuit Remastered almost immediately afterwards. EA finally acknowledged it over the weekend with a teaser and a countdown clock that ends later today at 8am PT, 11am ET, 4pm BST.