Uncharted movie loses potential director, takes a tumble out of 2011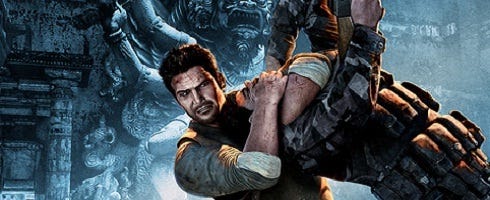 Drake's fortunes are, sadly, not looking up.
After nearly clearing one of movie-making's biggest hurdles in a single bound, the Uncharted movie recently fell to its death while the screen turned black and white and sad music played - metaphorically speaking, of course.
"I Heart Huckabees" and "Flirting with Disaster" director David. O. Russell was in talks to man the chair on Uncharted, but couldn't reach an agreement with the producers, according to sources that spoke with LA Times.
The end result? Uncharted's back in videogame movie purgatory - along with, well, pretty much every other videogame movie that has even the slimmest chance at being decent.
At one point, Sony flirted with the idea of getting the movie out the door by summer of 2011. That, for obvious reasons, seems to be out of the question for now.
Oh well. Guess we'll just have to settle for two fantastic videogames starring Nathan Drake and his boulder-crushing grip strength for now. A real tragedy, that.