UK charts: LBP2 goes in at number one, ME2 PS3 charts at seven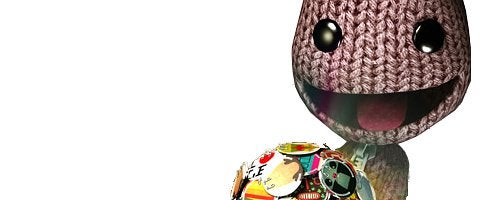 Chart-Track's announced that LittleBigPlanet 2 has entered into the number one spot in this week's UK charts, but sold 95 units less then its predecessor's debut.
As far as chart position goes, however, the Media Molecule platformer sequel did a lot better then LBP1, which only charted at number four at its debut in the UK in 2008, behind Gears of War 2, FIFA 09 and Fallout 3 (thanks, Blerk).
Last week's top spot winner, Black Ops, is shunted to second spot. The rest of the top five is rounded off by Just Dance 2, FIFA 11 and Assassin's Creed: Brotherhood.
BioWare's Mass Effect 2 charted at number seven, mostly due to the release of the PS3 SKU.
Full top ten for the week ending January 22 is below. Last week's data is here.
LittleBigPlanet 2 (Media Molecule, Sony Computer Entertainment)
Call of Duty: Black Ops (Treyarch, Activision)
Just Dance 2 (Ubisoft, Ubisoft)
FIFA 11 (EA Sports, EA)
Assassin's Creed: Brotherhood (Ubisoft Montreal, Ubisoft)
Wii Fit Plus (Nintendo, Nintendo)
Mass Effect 2 (BioWare, EA)
Kinect Sports (Rare, Microsoft Game Studios)
Gran Turismo 5 (Polyphony Digital, Sony Computer Entertainment)
Need for Speed: Hot Pursuit (Criterion Games, EA)