Ubisoft's Q4 line-up detailed, SC: Conviction jumps to Mac in October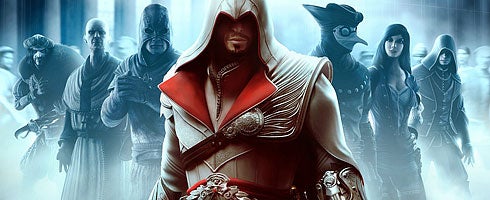 Ubisoft's today detailed some of its Q4 line-up, confirming that Splinter Cell: Conviction will jump to Mac on October 19.
Shaun White Skateboarding will release on October 1 for PS3, Wii, 360 and PC, with Just Dance 2 following afterwards on October 15 for Wii.
Sherlock Holmes: The Case of the Silver Earing for Wii will also appear at some point during the month.
Rayman: Rabbids Travel in Time will be next on November 12 for Wii, before Assassin's Creed: Brotherhood hits PC, 360 and PS3 on November 19.
Other big games for the Q4 period include Driver: San Francisco, HAWX 2, Michael Jackson: The Game and Your Shape: Fitness Evolved for 360, via Kinect.
Other titles, like Tetsuya Mizuguchi's Child of Eden and Ghost Recon: Future Soldier, will release in Q1 2011.
Thanks, MCV.