Ubisoft shows PAX line-up, confirms Outland reveal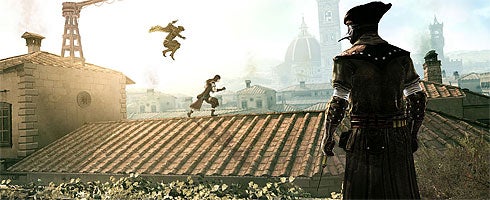 Ubisoft said today it would show XBLA and PSN title Outland for the first time at PAX this week, as well as airing Your Shape: Fitness Evolved, MotionSports, Child of Eden, Assassin's Creed: Brotherhood, H.A.W.X. 2 and Just Dance 2.
There's no news on what Outland actually is yet, but we'll keep you posted.
Attendees will be able to pre-order Assassin's Creed: Brotherhood on-site an receive an exclusive t-shirt. There will also opportunities to fan the game's Facebook page to win posters. It doesn't get much better than that.
Actually, it does. If you're going to the Seattle show, you'll be able to grab a Just Dance–themed t-shirt for anyone that pre-orders Just Dance 2 ahead of its October release.
Do not say Ubisoft never does anything for you.
We'll give you a nose on Outland as soon as Ubi lifts the veil.