Top ten games most played on Wii in the US as of August 1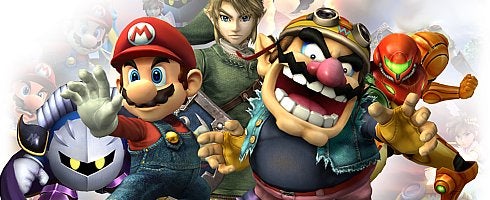 Kotaku has revealed its latest chart on the most played Wii games in the US.
According to data from Nintendo, Super Smash Bros. Brawl is the most played game on the system, proving once more just how much people love a game with Mario in it.
Guitar Hero III came in second, and Animal Crossing: City Folk, third.
Here's the full thing:
Super Smash Bros. Brawl
Guitar Hero III: Legends of Rock
Animal Crossing: City Folk
Fire Emblem: Radiant Dawn
The Legend of Zelda: Twilight Princess
Call of Duty: World at War
Harvest Moon: Tree of Tranquility
Rock Band 2
Rune Factory: Frontier
LEGO Star Wars: The Complete Saga
This is basically a study of the games that once owned or rented get played the most.
More through the link.