UPDATED: more Titanfall Xbox 360 gameplay videos & screens emerge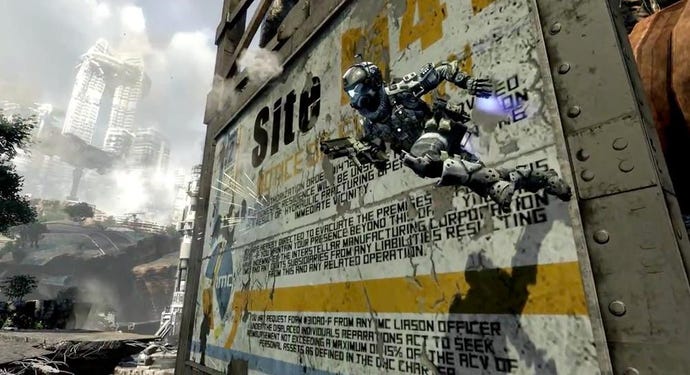 Titanfall Xbox 360 hadn't been seen in public until last night, when live gameplay emerged on a Twitch stream.
UPDATE: More videos have emerged, this time of Titanfall Xbox 360's opening sequence and training missions:
ORIGINAL STORY:
The clip was uploaded by EliteXbox360Gaming yesterday, and shows a battle on the Boneyard map.
Here's another, courtesy of Jan ChillOnXbox.
NeoGAF member Javac has also taken a series of low quality screens from the Xbox 360 build. Bear in mind that these aren't HD screens, but you should get a better feel of what to expect. They're below.
It follows confirmation that Titanfall Xbox 360 will require a 1GB install when it launches this week.
It's out April 8 in the States, then April 11 across Europe.