THQ announces Limited Edition for Metro 2033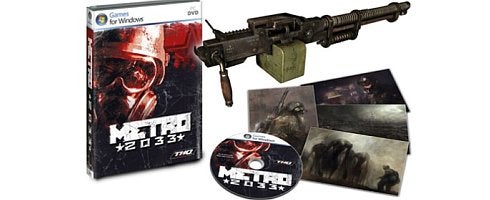 THQ has announced a Limited Edition for Metro 2033 on Xbox 360 and PC, which includes an exclusive in-game weapon and four art cards featuring artwork by Russian painter Anton Grechko.
Up for pre-order on GAME, the Limited Edition is for both retail releases, and will hit stores on March 19 in Europe.
The in-game weapon is a automatic shotgun, which subsequently is a pre-order bonus via GameStop in the US. No Limited Edition listed though, just the gun and a date of March 16.
There's also a deal on Steam, where pre-orders of the title net you Red Faction: Guerrilla for free.
Goodies all around.
A new video was released for the shooter over the weekend.