These six games will soon be leaving Xbox Game Pass
Get 'em while they're hot.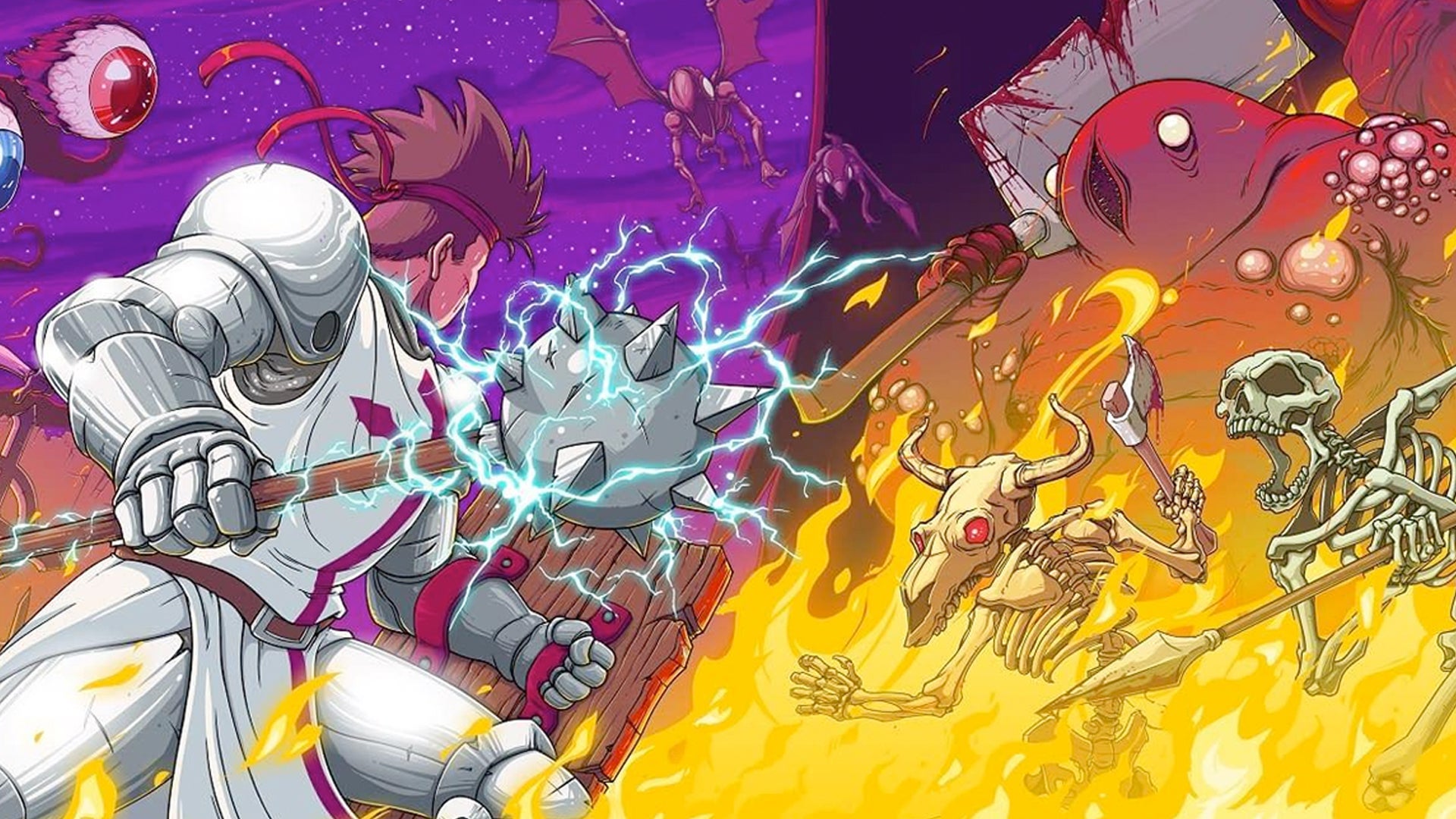 Six games are leaving Xbox Game Pass, and if you are interested in them, you'll want to download the titles as soon as possible.
Microsoft announced the following games will leave the service in the next couple of weeks: Recompile, Skul: The Hero Slayer, The Last Kids on Earth and the Staff of Doom, Besiege Console, CrossfireX: Operation Catalyst, and Infernax.
Developed by Dear Villagers, the atmospheric, Metroidvania-inspired hacking adventure game Recompile lets you take control of a semi-sapient program struggling against deletion. Within the 3D world of the Mainframe, you will engage in intense combat, 3D platforming, super-powered abilities, and an environmental logic-based hacking mechanic.
Neowiz's action-adventure platformer Skul: The Hero Slayer is a rogue-lite where losing your head is encouraged. The game features 90 playable characters each with unique abilities, plenty of items that can create wild synergies, and ever-changing and challenging maps.
If you are looking to battle hordes of zombies and monsters, you'll want to checkout The Last Kids on Earth and the Staff of Doom. This semi-open world action RPG is set in the post-apocalyptic town of Wakefield. Playing as teen survivors Jack, Quint, June or Dirk, you'll explore zombie-infested streets on your quest to stop Malondre from obtaining the Staff of Doom. You will use unique combat skills to defend the tree house, and summon the sorcerer Bardle, warrior Skaelka and other allies for help. You can even craft upgrades to strengthen your abilities, the treehouse, and getaway vehicle Big Mama. Up to four players can tackle the story together in couch co-op or take on waves of enemies in Horde Mode.
Game Preview title Besiege Console is a physics-based building game where you construct medieval siege engines and destroy fortresses and hamlets. In the game, you will destroy windmills, battalions of soldiers, and transport valuable resources while you defend your creation against cannons, archers and whatever else enemies have at their disposal.
Smilegate's shooter CrossfireX: Operation Catalyst finds two forces trying to advance above the other. It features a single-player campaign, developed in partnership with Remedy Entertainment, that tells the first part of the struggle between Black List and Global Risk. It also features multiplayer, where you can test your skills against other players.
Action-adventure platformer Infernax follows the adventures of a knight who returns to his homeland only to find it plagued with unholy magic. You are then tasked with destroying the source of this corruption, and in the process battle ruthless creatures, formidable beasts, and traverse precarious terrains. Every decision you make is crucial, so think hard before you decide whether to slay or help someone because a single choice can change the game and even open up different side quests.
You have until around February 15 to download and play the games before they leave the service. If you like what you play, you can save up to 20% with your member discount upon purchase.
The most recent games to leave the service were Donut Country, Taiko no Tatsujin: The Drum Master, Telling Lies, and Worms WMD on January 31.