The Walking Dead: Michonne - Episode One gets a release date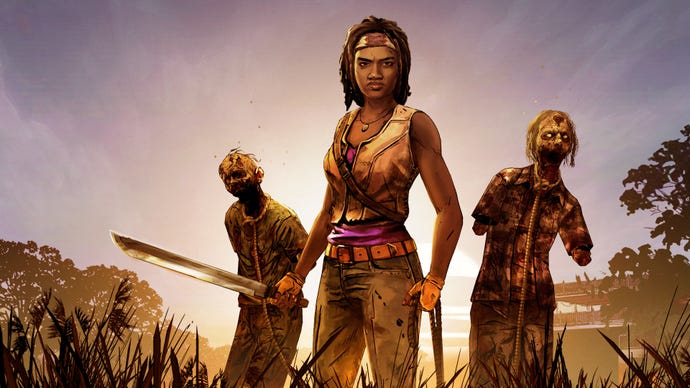 Episode One of The Walking Dead: Michonne - A Telltale Miniseries will be released later this month.
Episode One: In Too Deep will be released on February 23. In it, Michonne joins Pete and his crew on the ship The Companion as they "cruise the coast for survivors and supplies."
Upon noticing a signal for help, the group comes upon a "horrific massacre" leading them to the "floating survivors' colony of Monroe."
The second episode, Give No Shelter, will follow in the month of March, and conclude with the third episode, What We Deserve, in April.
All three episodes in the miniseries will be available for purchase for $14.99 or regional equivalent when the first episode debuts. This will include access to the second and third episodes when made available.
The Walking Dead: Michonne - Episode One: In Too Deep will release Feb. 23 on PC and Mac from the Telltale Online Store, Steam, and other digital distribution services along with the PS3, PS4 version through PSN and Xbox 360 and Xbox One versions through XBL.
iOS and Android devices get it on February 25.
Telltale will provide a preview of the first episode on its YouTube Channel this Sunday February 14 at 8.30pm ET/1.30am UK.