The unstoppable GTA 5 sold more copies in 2016 than in 2015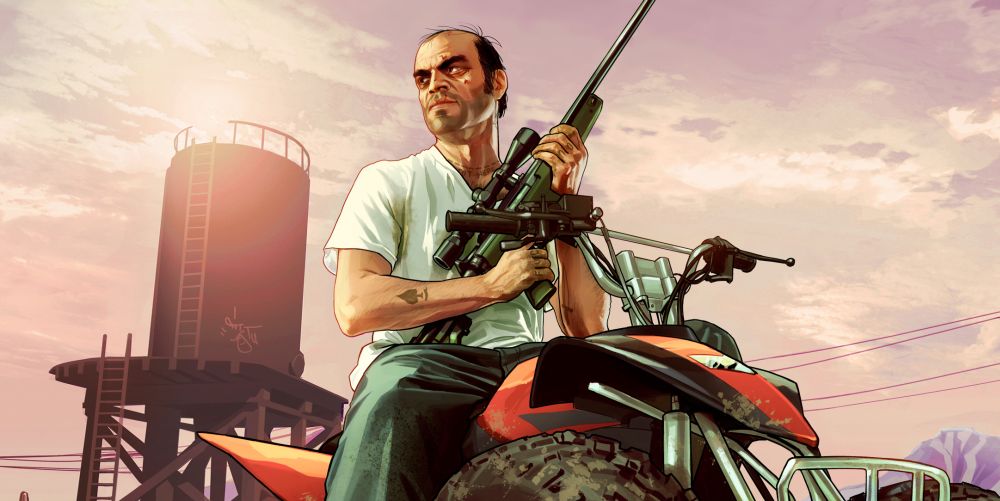 Grand Theft Auto 5 is the game that keeps on giving, both to its players and to Take-Two Interactive.
According to Take-Two's quarterly report, GTA 5 continues to perform exceptionally well. DualShockers is reporting that the game has, since its 2013 release, shipped 75 million copies. This makes it the fourth best-selling game of all time, just behind Wii Sports (82.78 million copies), which it has a real chance of overtaking this year.
This is a phenomenal figure, but perhaps even more impressive is the fact that GTA 5's annual sales actually increased in 2016. The Xbox One and PS4 versions released in 2014, then the PC version in 2015, yet 2016 was the game's second best year for sales. Niko partners analyst Daniel Ahmad provided this graph:
Grand Theft Auto V sold more units in 2016 than in 2015.

A monster. pic.twitter.com/Q2qF5G9nMH

— Daniel Ahmad (@ZhugeEX) February 7, 2017
Even this year, GTA 5 has been topping the sales charts.
GTA 5's high sales are likely down to the frequent updates released for Grand Theft Auto Online, as well as the game's popularity on YouTube and impressive critical reception. It'll be interesting to see whether the game continues to grow in 2017.