The Moment Madden NFL Killed NFL 2K Forever
Industry veteran Mike Mika recalls the moment EA obtained exclusive rights to the NFL license, and the fallout that followed.

This article first appeared on USgamer, a partner publication of VG247. Some content, such as this article, has been migrated to VG247 for posterity after USgamer's closure - but it has not been edited or further vetted by the VG247 team.
It's been more than a decade since EA snapped up exclusive rights to the NFL license and put NFL 2K out of business, but the industry is still feeling the impact even today.
Mike Mika witnessed firsthand the fallout from EA's famous transaction, which he likened to a "nuclear bomb" in a new ESPN 30 for 30 Podcast covering the history of Madden NFL.
Mika, currently the head of development at Other Ocean, has been involved in one way or another with the development of dozens of games going back to the 90s.
NFL 2K5 remains one of the most beloved football sims ever made.
"It became this fractured thing," Mika remembers of the early 2000s, when Madden competed with games ranging from NFL Gameday to NFL 2K. "I remember it being a huge fight for attention because you have all these people licensing the NFL, and then trying to get their attention and time to help promote their games. And so it became a bloodthirsty war at that point."
Mika, who was the studio head at Backbone Entertainment at the time, says he recalled hearing stories of athletes who would license their likeness for NFL 2K, but not for Madden. In a shocking move, ESPN NFL 2K5 was released for a mere $19.99 at launch, forcing EA to slash the price of Madden 2005 to $29.95. Madden was falling behind Visual Concepts.
But then everything changed. Mika says he was in the midst of working on a proposal to port NFL 2K to GBA when the news hit that EA had obtained exclusive rights to the NFL license.
"It was like a nuclear bomb going off in the game industry. I knew things were bad because the call we were supposed to have got canceled immediately. It was weeks until we heard from them again," Mika says. "All these people who assumed they would be able to renew their license with the NFL had to drop everything they were doing. You had development houses cancel their games, and some places go out of business. Overnight, Madden reclaimed the throne without having to lift a finger on the development side."
As a result of EA obtaining exclusive rights to the Madden license, Visual Concepts was forced to kill the critically acclaimed NFL 2K series, which remains a sore spot for sports fans to this day.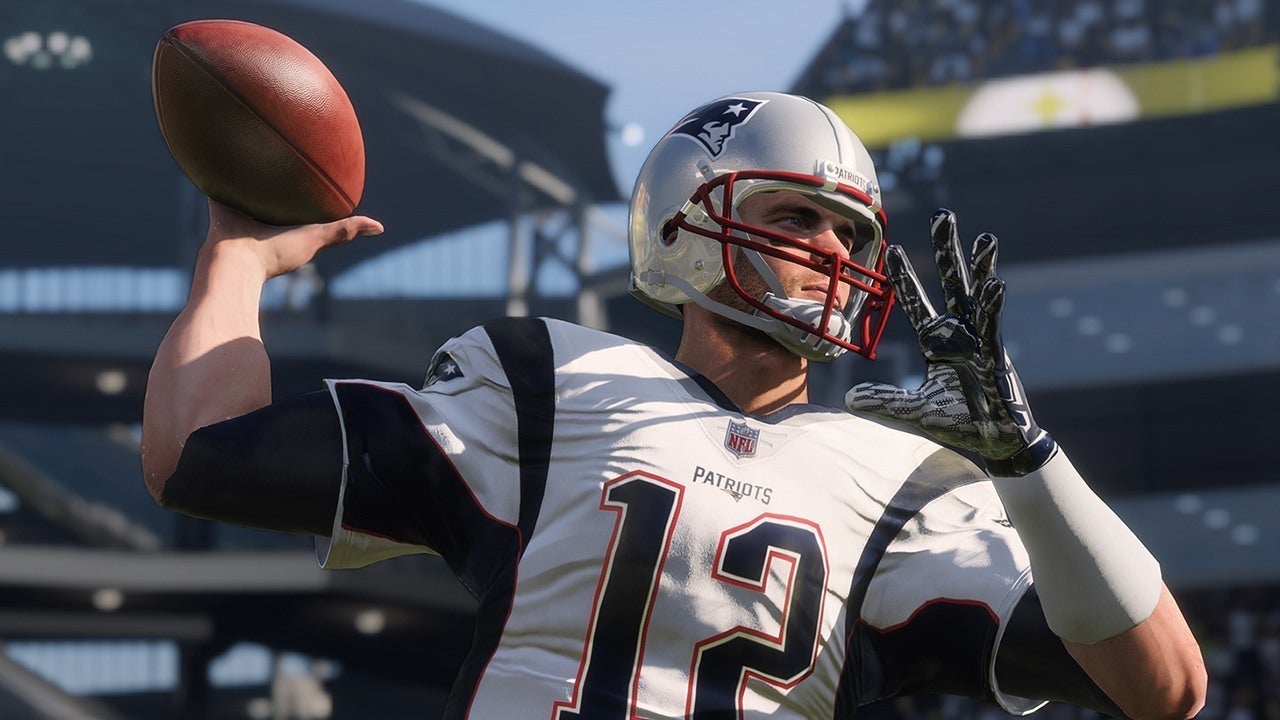 Take-Two Interactive would later respond by purchasing the exclusive multiplatform rights to the MLB license, killing EA's well-regarded MVP Baseball series in the process. Unfortunately for Take-Two, the deal was disaster from the start, and MLB 2K was mercifully put of its misery in 2014.
These days, there are only a tiny handful of licensed sports game still remaining—a far cry from the days of the early 2000s. But thanks to microtransaction-driven modes like Ultimate Team and NBA 2K's MyPlayer, EA and Visual Concepts are doing just fine for themselves.
ESPN's 30 for 30 Podcast covers the entirety of Madden's development history in a neat little 40 minute block, and includes a new interview with the man himself, who is still involved with its development even at age 81. You can listen to the whole thing here.