The Great Ace Attorney trailer shows off Phoenix Wright's Meiji period ancestor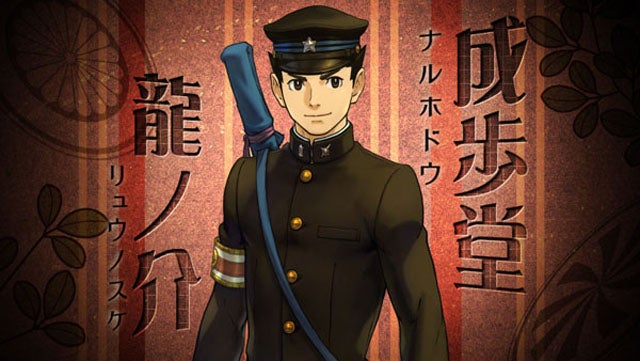 The Great Ace Attorney is none other than Ryuunosuke Naruhodou, an ancestor of Phoenix Wright and star of the latest game from the original series creator. Meet this argumentative fellow in the video below.
As reported overnight, The Great Ace Attorney is coming to 3DS and has not been dated.
The Great Ace Attorney has not been confirmed for localisation, so its title is kind of a guess for now. In Japanaese, it's Dai Gyakuten Saiban: Ryuunosuke Naruhodou no Bouken. In case you're a bit puzzled by the naming, Phoenix Wright's Japanese name is Ryuuichi Naruhodou, and the series is called Gyakuten Saiban (Turnabout Trial, in English).
Thanks, Gematsu.