Coming next year to PC is a lovely aerial combat RPG called The Falconeer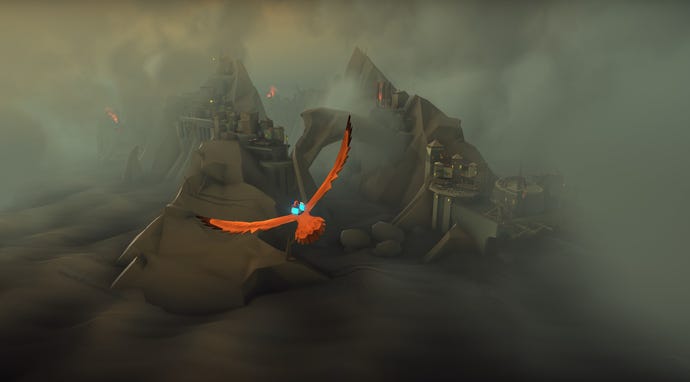 Here's a lovely title in the works called The Falconeer.
Coming next year to PC is an aerial combat RPG called The Falconeer.
Created by independent developer Tomas Sala, the game combines aerial fighting mechanics with an open world environment full of "fantastic enemies."
Here's a quick synopsis provided by the game's publisher, Wired Productions:
Set above The Great Ursee, prospective players can take their armed aerial mounts in third person to the skies as a Falconeer, an airborne warrior equipped with devastating ranged weaponry, to explore a bleak and hauntingly beautiful world, filled with wondrous locations and warmongering rival factions vying for the mysterious secrets hidden at the Ursee's unfathomable depths.
Media and influencers will be able to go hands on with the game next week at gamescom 2019, so we expect to hear more about it during or after the show.
In the meantime, enjoy the lovely teaser trailer and screenshots below.
A 2020 release date for The Falconeer will be announced at a later date.