The Division 2: how to get the Pestilence Exotic LMG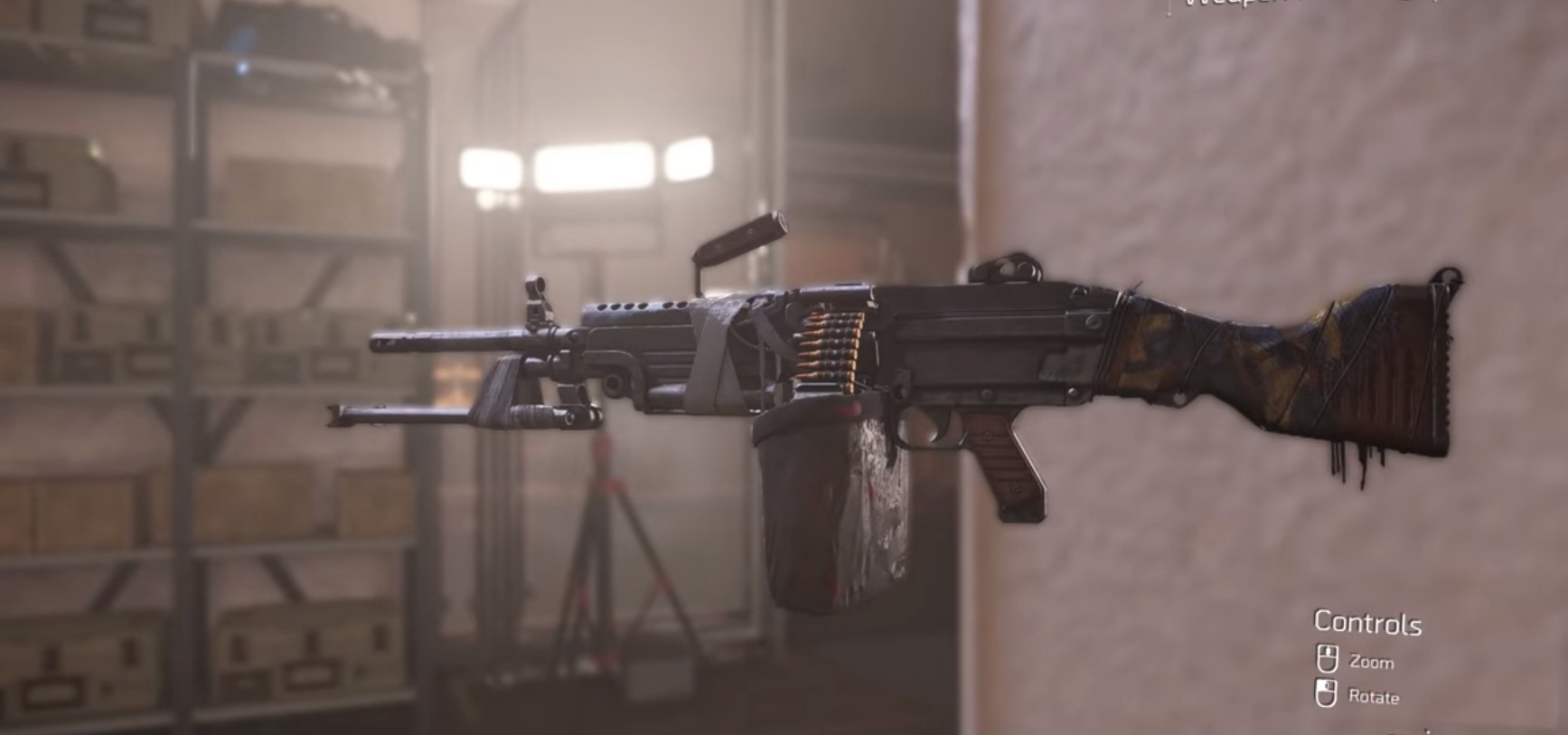 There's a new Exotic weapon up for grabs, so let's take a look at how to get your hands on it.
The latest update for The Division 2 unlocks the Tidal Basion Stronghold and World Tier 5, alongside new gear and Exotics like the Nemesis Sniper Rifle.
There's a second Exotic weapon available, too: the Pestilence LMG. It's an Outcast themed weapon that you can get from the Dark Zone.
You can get it via a random drop from the Occupied Dark Zone, but following these steps will increase your chances of getting it.
The Division 2: Pestilence Exotic LMG
Head into the Dark Zone and kill named enemies to increase your chances of Pestilence dropping. There's a bit of RNG involved, so just keep killing until you find it.
The Pestilence LMG has some interesting talents that will prove useful in World Tier 5 and the upcoming raid:
Plague of the Outcasts: After hitting the same enemy 20 times, that enemy is inflicted with Plague of the Outcasts. If an enemy with the Plague of the Outcasts is killed, they leave a toxic cloud for 10 seconds that deals 200% weapon damage per second to anyone inside and will also inflict them with Pestilence.
Pestilence: This debuff reduces healing received by 50% for 10 seconds. An enemy with Pestilence will die instantly rather than be downed, and when the debuff is removed the enemy is repaired to full armour.
Outcast Resilience: When holstered, gain 20% bonus armour for five seconds whenever you are blind, bleeding or burning.
It also comes with the Plagued Magazine, Caution Tape and Plagued Muzzle mods.
Looking for more The Division 2 guides? Then check out our The Division 2 guide page for walkthroughs on how to get The Chatterbox SMG, the best skills available and how to reach level 30 fast.