The Division 2's endgame introduces a new faction to shake things up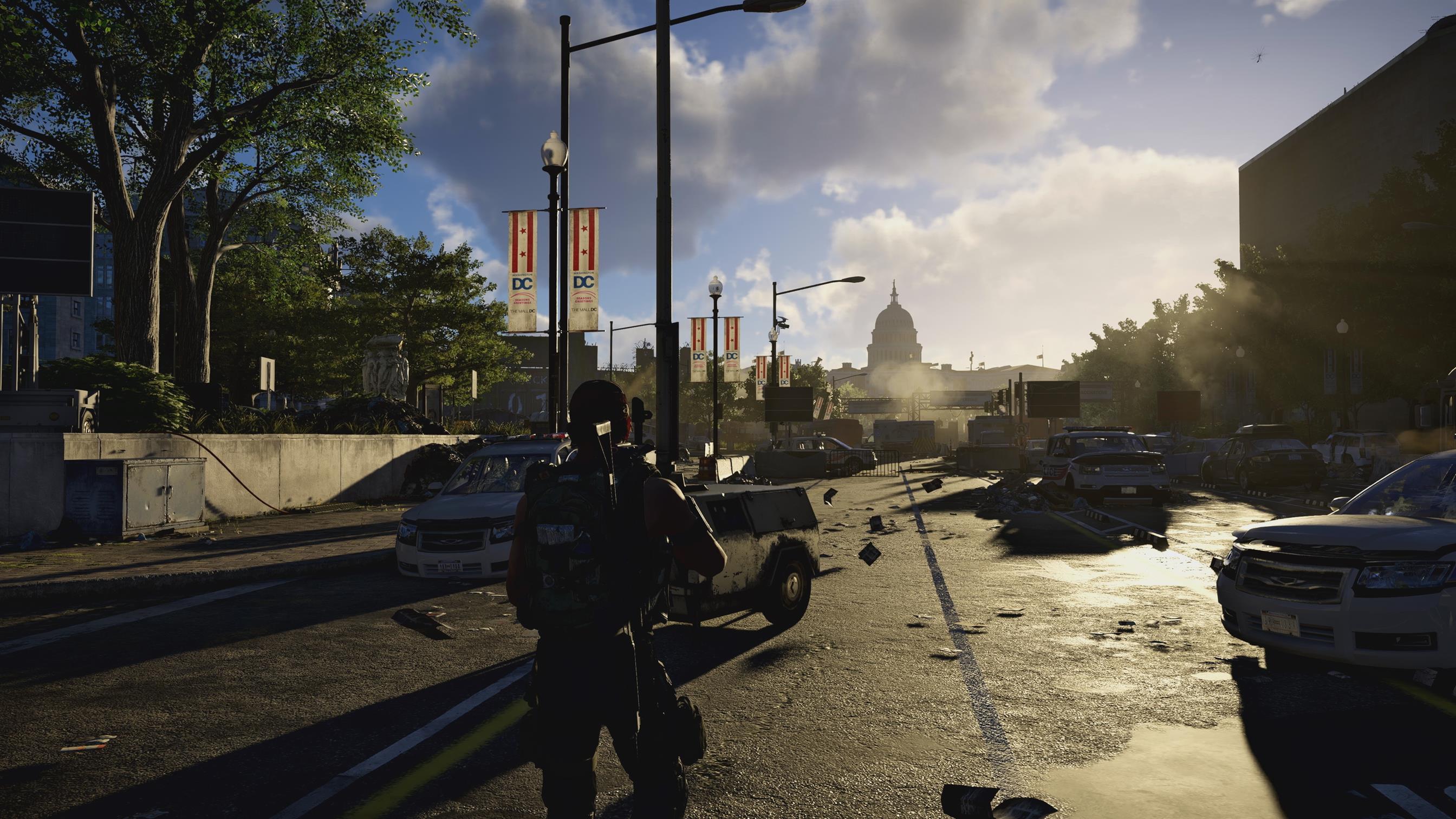 Massive has revealed a host of new details about what players can expect from the endgame in The Division 2.
We've previously been introduced to The Division 2's three main factions, but one more remains. This week, the developer revealed the Black Tusks, an endgame-specific faction that's the toughest yet.
Upon completing The Division 2's main campaign, the Black Tusks invade all story missions and previously liberated zones. This not only justifies replaying these missions for higher-end loot, but also change up combat thanks to the Black Tusks' unique tactics and weapons.
This particular faction utilises some high-tech weaponry and robotics, with armed dog-like walkers and more lethal drones. They'll even utilise some of the abilities and tactics players use. This is what Ubisoft means by Invaded Missions, which we'll be able to get a glimpse of during this week's beta.
To combat these tougher opponents, The Division 2 players will be given access to new Specialisations. There are three of these: Survivalist, Sharpshooter, and Demolitionist. Each Specialisation unlocks an entire new skill tree for players to unlock and make progress in.
At launch, each Specialisation will be represented by a weapon - sort of an ultimate. The crossbow for the Survivalist, the 50-calibre sniper rifle for the Sharpshooter, and the grenade launcher for the Demolitionist. Ubisoft said more weapons will be added to each of them post launch.
This will hopefully make the endgame grind more interesting than simply rerunning old missions for a chance at better gear.
The Division 2 is out March 15 on PC, PS4, and Xbox One.