The Black Glove shelved, key devs join Underworld Ascendant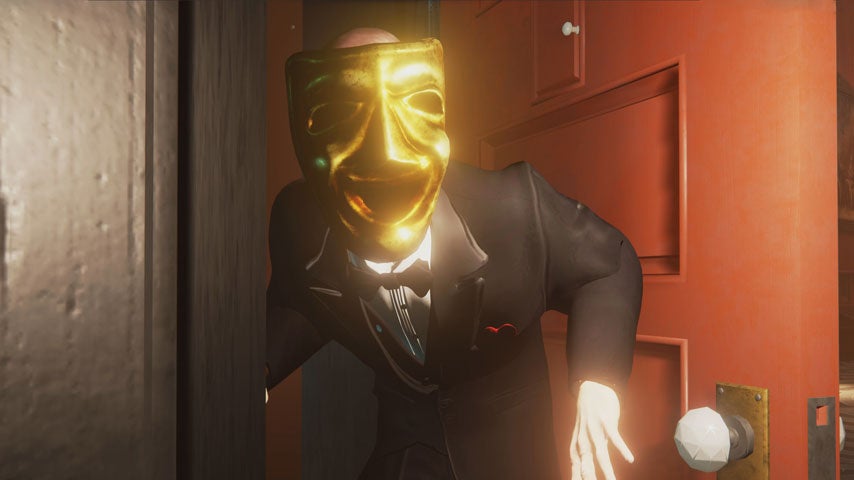 Former BioShock developers have sadly hung up their hats on surreal adventure The Black Glove.
The Black Glove has now been shuttered, as financial backing for the project has proved elusive.
Day For Night Games said it hopes to come back to the project one day, but has given up for now.
"We put together a gameplay demo that showed how you used The Black Glove artifact to explore the narrative rich environments of The Equinox and unlock its secrets. We brought it to GDC and PAX East and showed it to publishers behind closed doors," the developer said.
"We garnered some interest, but didn't find the perfect glass slipper we were looking for and, understandably, began to lose key people to full-time work elsewhere.
"We've invested thousands of hours and considerable thought and emotion into the project, so it's hard to step away, but it's not forever. We intend to return to The Black Glove later when we can do it right."
The core team, once members of Irrational Games, has now moved onto other projects with other developers. Animator Pete Paquette is working with Wolf Island Games on an unannounced narrative puzzle game. Artist Robb Waters and designer Joe Fielder are working on Underworld Ascendant. Fielder also contributed to Human Head's recent iOS release Lost Within, along with writer Charles Soule.
The Black Glove seemed like a really interesting project, involving a theatre, branching storylines and arcade games. Here's hoping the members of Day For Night Games enjoy their new projects just as much.