Terraria: How to install the new 1.4 texture packs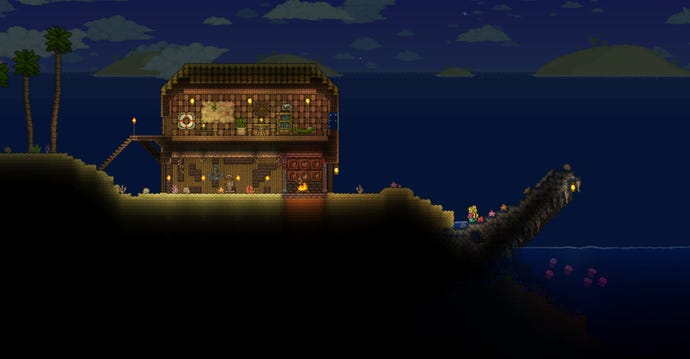 Alongside a bunch of new content, the Journey's End update for Terraria also comes with brand new texture packs.
If you were previously using texture packs, you'll need to update to new versions for them to be compatible with Journey's End. Not every pack has been updated yet, so just keep an eye on your favourites.
If you haven't installed a texture pack before, you'll need to search for the ones you want and, more importantly, figure out how to install them.
Terraria: How to install the new 1.4 texture packs
Where to find texture packs
Terraria 1.4 texture packs are easy to find. You can check out the Terraria texture packs forum here, where you'll want to look at the Released section to see what packs work with the new update. You can also see which packs will be available next, so you can plan ahead.
How to install texture packs
Installing texture packs is simple. Once you've downloaded a texture pack zip file, cut and paste it into Documents\My Games\Terraria\ResourcePacks to use it.
Then, open up Terraria and select the texture packs option from the main menu and choose which ones you want. If you prefer a visual guide, then check out the video below from ZiloFreeze.
Now that you've installed some new textures and increased your Luck, you can head out and search for the best swords and whips in Terraria, as well as where to find Ecto Mist, a Cat License and a Flaming Mace.
You can also check out our guides on how to increase NPC happiness, how to grow more gems, what the different coloured fairies do and how to spawn the Empress of Light and Queen Slime.