Tecmo Bowl Wii on hold, still coming to Xbox Live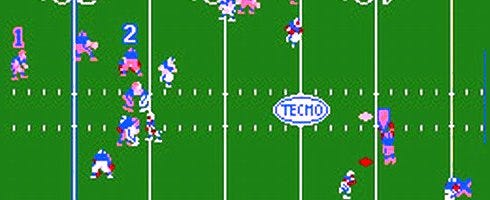 Tecmo Bowl Wii is on hold and has been replaced by Family Fun Football, which was announced last Friday, Tecmo said today.
The game is still slated to hit Xbox Live Arcade in early 2010, though, so don't be too terribly sad.
"As much as we'd like to say this [Family Fun Football] is a completely different game, it did start out as the 'Tecmo Bowl Wii' project," a Tecmo spokesperson told G4.
"However, given the recent trend on the Wii and its target audience, Tecmo made a business decision to switch the project into a family oriented football game. So then what happens to Tecmo Bowl? For now, we're focusing on bringing Tecmo Bowl to the Xbox LIVE Arcade early 2010."
No details for the XBL version were given, but is expected to be shown at E3.