SteamWorld Build set for a 2023 release and there's a demo available now
Anno meets Dungeon Keeper with a trademark SteamWorld twist.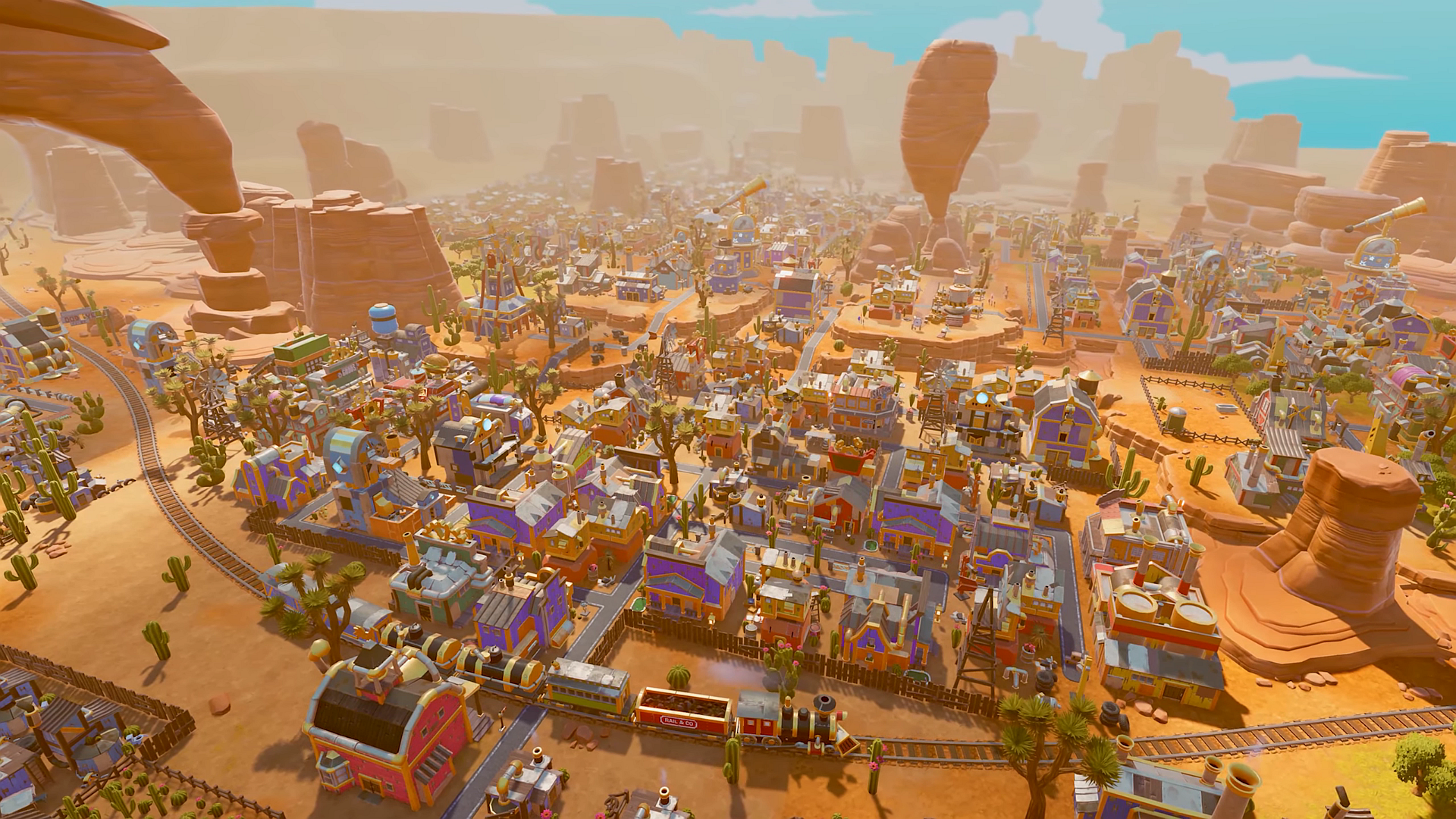 Thunderful and The Station have announced that SteamWorld is back via a new entry in the beloved franchise titled SteamWorld Build.
The game takes a well known genre and gives it a unique twist, with a multi-level city-building experience that tasks you with constructing a thriving town above ground, while mining resources and dealing with monsters below.
In the game, you are the architect of a mining town. Your job is to break ground and raise houses for your steambot citizens, keep them fed and provide entertainment. You'll also venture into the abandoned mine sitting under your town, and it's rumored to be filled with ancient tech that holds the key to escaping impending doom.
You can expand your town by using the natural resources above ground and the ores buried in the mine. You will need to stimulate new residential tiers to join the quest to dig deeper, unearth riches and help them get off the planet.
SteamWorld Build has been developed on PC and console simultaneouslyto ensure the game's design, UX and UI work just as well with a controller as with mouse and keyboard. The game features a user-friendly interface, and three difficulty levels to choose from.
A demo for SteamWorld Build is available on Steam now. To celebrate, all the previous games in the SteamWorld series are now discounted on Steam as part of the SteamWorld Build Announcement Sale.
SteamWorld Build will release on PC, PS4, PS5, Switch, Xbox One, and Xbox Series X/S later in 2023.