Star Wars: footage of cancelled Darth Maul game emerges - watch here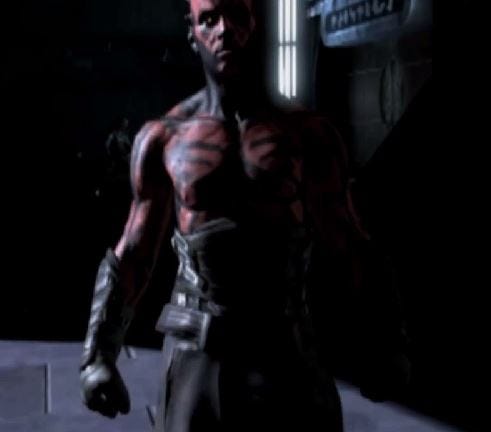 Star Wars has never done a Darth Maul game before, but if it did, it might look something like this.
That's moving imagery of a cancelled Darth Maul game that was reportedly in production for eight months at Texas studio Red Fly Studio. Development began in 2010 as part of a deal with LucasArts, following the team's work on the Wii port of Star Wars: The Force Unleashed 2.
The project started life as a Nintendo exclusive, before moving to PC, PS3, Wii U and Xbox 360. It is claimed that Red Fly wasn't told about many canonical factors, such as Maul's return in the Star Wars: Clone Wars show, and eventually saw interference from George Lucas, who wanted the game to be changed to a "buddy cop-like experience," with the Sith warrior and pal Darth Talon.
Christ that sounds awful, but suddenly I'm overcome with visions of Maul and Talon sliding over the bonnet of X-Wing ships to a '60s funk soundtrack, before entering then flying through a pyramid of empty cardboard boxes.
LucasArts cut off communication from the team shortly after the request and the game faded into obscurity.
Via GameInformer & Eurogamer.