Star Wars Battlefront: watch the reveal of Battle of Jakku DLC gameplay [stream over]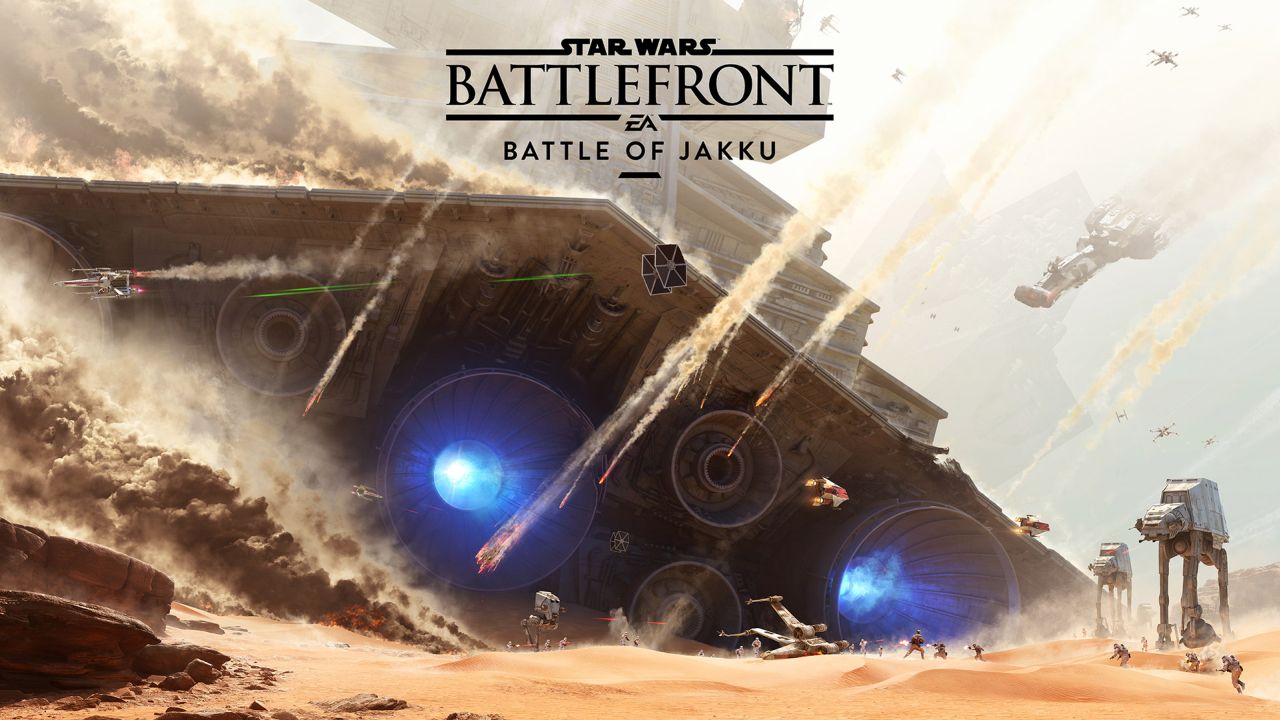 The Battle of Jakku, the free DLC coming to Star Wars Battlefront tomorrow, is being shown off now.
As promised, EA is hosting a livestream from London to show off gameplay footage of The Battle of Jakku. This is the first drop of free DLC for Star Wars Battlefront, and it brings an entirely new planet as well as a new mode.
The planet of Jakku is what will be shown, for the first time. The eponymous battle takes place 29 years prior to the events of the upcoming movie, The Force Awakens.
The mode is called Turning Point, and it sounds like a mix of Rush from Battlefield and Supremacy fro Battlefront.
Watch the stream below.
Watch live video from EAStarWars on www.twitch.tv
The Battle of Jakku will be released for free starting December 1 for those who pre-ordered the main game, and a week later for everyone else.