Star Trek: Infinite Space is free and looks rather awesome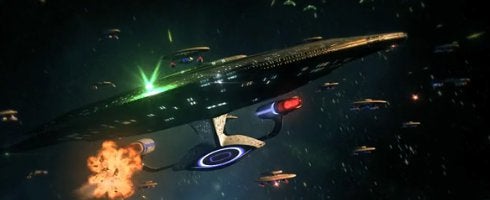 Gameforge has released a trailer for Keen Game's free-to-play browser-based Star Trek game called Infinite Space.
Called the Galaxy at War, the trailer may seem a bit familiar at times to you considering the game is set during the same time lime as Deep Space Nine.
According to executive producer Christian Braun, the game will not only offer players plenty of space battles, but "a deep gaming experience" as well, and considering Star Trek authors Mike and Denise Okuda assisted with the development, the overall tone should be spot on.
Lee Sheldon, script writer for The Next Generation and game designer for The Adventure Company, will be writing the storyline and game missions.
Players will be able to choose between Federation or Klingon factions, and alpha testing is scheduled to being later this year.
Expect it to launch sometime during summer 2011.
More information can be obtained on the official website.