Split/Second demo now live on Marketplace [Update]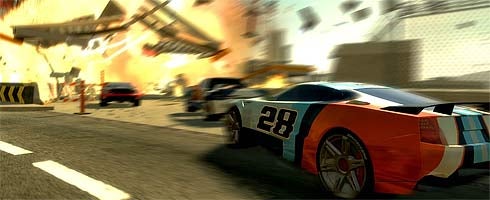 Mind that Split/Second demo announcement from boss Nick Baynes earlier this morning? No need to wait days for it: it's now live on Marketplace.
The BlackRock racer taster comes in at 808Mb, and is a Gold exclusive thing at the moment. Queue it up here.
For all you PS3 and PC lot hoping to get the demo at a later date, you're outta luck: demo's a 360-exclusive, according to Baynes on Major Nelson's podcast over the weekend. [Update: Disney's just told us that the demo will hit PSN on May 5 in Europe. No word on PC, though. - JC]
Split/Second releases on May 21 in the UK for PlayStation 3, Xbox 360 and PC.