Splash Damage "still talking" about possible Brink co-op demo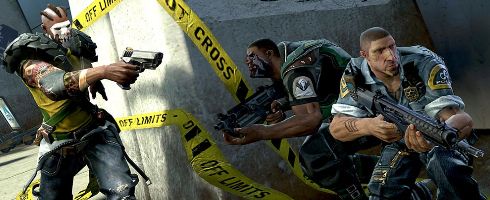 Splash Damage CEO Paul Wedgwood's said that the studio is "still talking" about a possible co-op-based demo for upcoming FPS Brink.
Answering a question asked by VG247 in a Q&A session at Bethesda's pre-E3 event in France last week, all Wedgwood would provide on the a potential demo was:
"We're still talking about what the right thing to do is there. In terms of project status, we're pre-beta, so we're doing a lot of balancing, working out what works, what doesn't, cutting things, that kind of thing.
"Probably when we get to around beta, we'll make that decision, then Bethesda will make any announcements."
Cross your fingers and pray hard you get one, because the game looks shit-hot. We honestly mean that.
After the demo, we caught up with Paul Wedgwood to talk all turkey on all things Arc-based. Get the chat here.
Brink releases this fall for PlayStation 3, Xbox 360 and PC.