Spike VGA 2010 winners - Red Dead Redemption scoops GOTY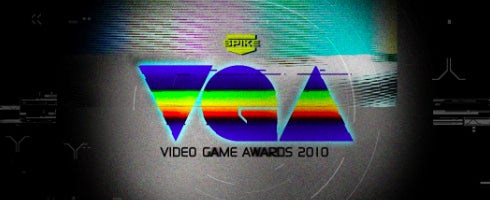 Red Dead Redemption scooped the Game of the Year award at this year's VGA's, pipping Mass Effect 2, which still managed to scoop two awards of its own, including best RPG and best Xbox 360 game.
Elsewhere in the awards, Kratos managed to scoop two awards for seperate games, with God of War III winning Best PS3 Game and Ghost of Sparta winning the award for Best Handheld game.
Assassin's Creed: Brotherhood wasn't left out, winning the award for Best Action-Adventure game, while Halo Reach managed to snatch the award for Best Multiplayer game from under the nose of Call of Duty: Black Ops.
Check out the full list of winners below.
Studio of the Year
Best Wii Game
Best Xbox 360 Game
Best PS3 Game
Best PC Game
StarCraft II: Wings of Liberty
Best Handheld Game
God of War: Ghost of Sparta
Best Shooter
Best Action-Adventure Game
Assassin's Creed: Brotherhood
Best RPG
Best Multiplayer Game
Best Individual Sports Game
Best Team Sports Game
Best Driving Game
Need For Speed: Hot Pursuit
Best Music Game
Best Soundtrack
Best Song in a Game
Far Away by José González
Best Original Score
Best Graphics
Best Adapted Video Game
Scott Pilgrim vs. The World: The Game
Best Performance by a Human Male
Neil Patrick Harris as Peter Parker/Amazing Spider-Man
Best Performance by a Human Female
Tricia Helfer as Sarah Kerrigan
Best Downloadable Game
Best DLC
Red Dead Redemption – Undead Nightmare
Best Independent Game
Most Anticipated Game
Game of the Year
You can catch all our coverage of the VGA's, which includes reveals for a new SSX, Mass Effect 3 and more here.