Source - Bethesda's Elder Scrolls MMO missed its 2009 reveal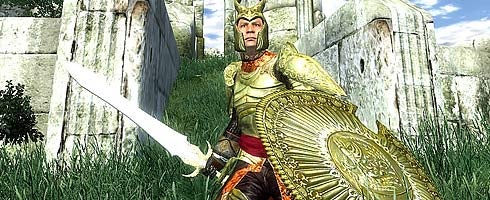 You know the Bethesda MMO that popped up in those court filings earlier? The "secret" one with nearly 100 people working on it? It's Elder Scrolls, we're very reliably informed, and it was supposed to be revealed last year.
The game has been talked about behind the scenes for at least a year, we're assured, and must be "very close to reveal by now".
Bethesda has given VG247 a "no comment".
While the publisher has previously denied the existence of an in-house online RPG, papers filed in the court case between Interplay and Bethesda have put an apparently secret "World of Warcraft type MMO" on the record.
Development on the game has apparently been ongoing since late 2006, said the documents, with "tens of millions of dollars" invested and "close to a hundred people" working on it.
Bethesda is allegedly looking to pull the information revealed in the case.
Another recent slip up from book publisher Waterstones said the next Elder Scrolls game was set 200 years after Oblivion.
Soon, please.