Sony: New PS3 exclusive reveal on Dec 12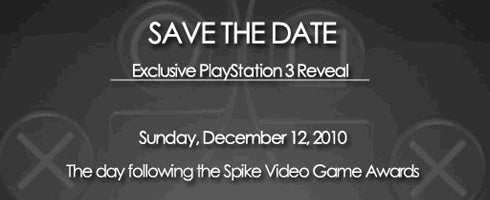 Sony's got something big to announce on December 12, so big, in fact, that it's going to get its own event.
A teaser image received by Joystiq reveals that Sony is going to make a PS3-exclusive announcement on Sunday, December 12, the day following Spike's VGA 2010.
The event's taking place in Hollywood and will start at 2.00pm PST.
This is definitely going to be a biggie since Sony won't be holding a separate event for nothing. Uncharted 3? Probably.