Sony gives break down of Home figures as it reaches 7 million users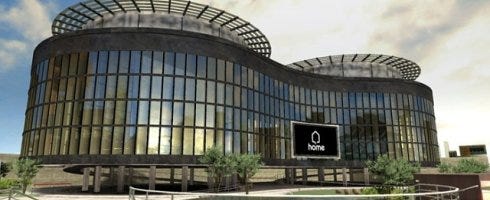 Peter Edward, director of Home for SCEE, has broken down figures for the platform by region, demographic and content.
Without further ado, here it is courtesy of Gamasutra:
Since launch in November 2008, Home claims to have 7 million users - of which 3 million are in Europe - who have downloaded 6 million items.
Average Home session duration is 56 minutes, and while Sony expected 90 percent of its users to be 18-35 year-old males, the average is around 80 percent.
During the three months leading up to the Watchmen film releases, 812,544 users watched an exclusive video with director Zack Snyder which amounted to 9.3 million minutes of view time. The Watchmen area of Home generated 3.2 million visits, and the Rorschach and Nite Owl costumes were downloaded 1.6 million times.
450,000 costumes were sold during the two-week Star Trek movie campaign, the video was watched 250,000 times.
Red Bull's Air Race game has been played by 873,136 users, which equals 2.5 million visits and 575,000 hours played with an average of 39 minutes spent on the game for the fist 5 months of launch. The game cost €110,000 to create with an estimated marketing value of €1.5 million.
Users playing the Transformers puzzle games to net a free t-shirt for their avatars reached 125,000 with completion giving users a Trophy for their virtual spaces.
More through the link.