Skyrim, Yakuza remasters and Among Us are coming to Xbox Game Pass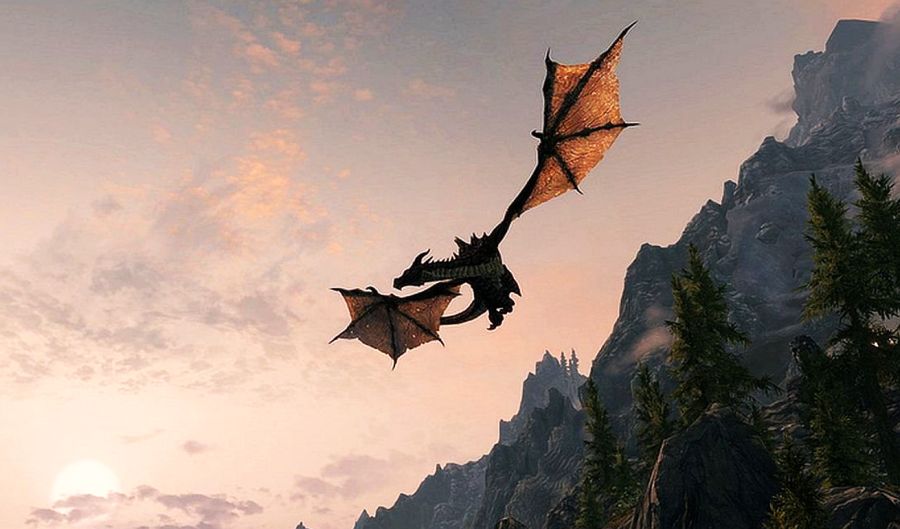 Microsoft adds yet more big names to its subscription service.
Some heavy hitters are coming to Xbox Game Pass in the near future.
In a video shown at last night's The Game Awards, Microsoft revealed that The Elder Scrolls 5: Skyrim – Special Edition would be coming to its subscription service in just a few days, on December 15, just over nine years after its initial November 2011 release. This comes in the wake of the company's announcement in September that it was buying Bethesda parent company ZeniMax Media for a whopping $7.5B.
Meanwhile, developer RGG Studio has announced that The Yakuza Remastered Collection – featuring updated versions of Yakuza 3, 4 and 5, is coming to Xbox Game Pass, Windows 10 and Steam on January 28, 2021, while Yakuza 6: The Song of Life is set to come to these platforms on March 25. That last title debuted in Japan on the PlayStation 4 in 2016, before coming to other regions in 2018.
Multiplayer smash hit Among Us is also coming to Xbox Game Pass on PC "soon". This comes after developer Innersloth announced a new map for its blockbuster at The Game Awards. In a post on Xbox Wire, editor in chief Will Tuttle wrote that the firm would have more to share on the release.
Action strategy rogue-lie Neoverse is also launching into the subscription service on both PC and console, while arcade title Killer Queen Black is slated to release on Xbox consoles.
This follows a wave of big names coming to Xbox Game Pass earlier in the month. Remedy's Control was released into the service on December 3 alongside the PC launch of Doom Eternal.
Microsoft rolled out Xbox Game Pass back in 2017. At the time it was only available on consoles, but the service came to PC, too, in 2019. As of September 2020, Game Pass has attracted 15 million subscribers, a 50 per cent increase on the 10 million it announced back in April.
Earlier this year, the head of Xbox Phil Spencer said that Game Pass is "completely sustainable" at its current price. The subscription starts at $9.99 per month.